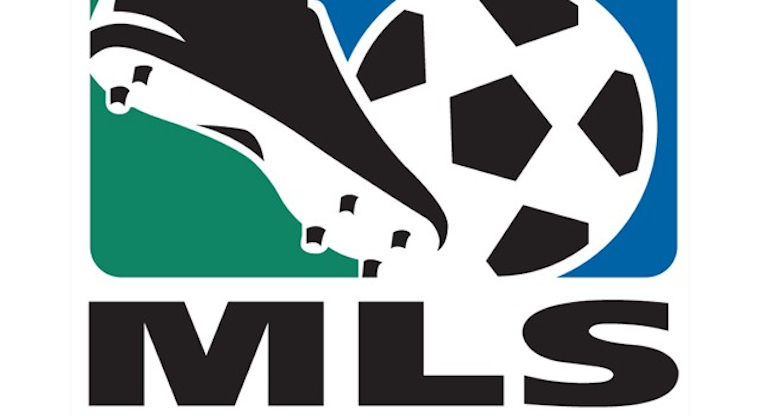 The MLS is often derided for being a stupid league and in fairness it is pretty stupid but you've gotta give the Americans credit because they are trying to make it work over there. When I lived in Toronto it was Toronto FC's first season and everyone in Toronto was going crazy for it. I went down to a game at the BMO field and although the quality wasn't exactly spectacular (Juan Pablo Angel scored a free kick for the New York Red Bulls FFS, when the hell did he ever do that for Aston Villa?) there was a decent atmosphere and it felt like it was taking off over there. It was also awesome that you were allowed to drink beers at your seats because there wasn't any threat of dumb violence like there is over here, and that really made the game fly by.
Anyway, this isn't the first time that the MLS has been linked with marijuana: former Tottenham player Rohan Ricketts  – remember him? – claimed that a lot of players come straight from college and so brought a lot of their bad habits with them i.e. smoking blunts. However Rohan Ricketts is now playing in the German fourth division so I'm not sure if he's the most reliable source or if anyone really cares what his thoughts are on alleged drug use in the MLS. The point is that there's some questionable ethics rolling around the MLS and they've actually provided a non too subtle hint that the league is actually very  pro marijuana following the release of the latest round of fixtures. Check this out: 

☛ Check This Out Next: Smoking Weed With The President 
At first glance you're probably gonna be like yeah so what? Colorado are playing Seattle on April 20th, who gives a damn but then if you deconsturct this fixture a little bit you'll soon see what I'm talking about. Firstly, the game is taking place on April 20th – everyone knows that's 4/20 which is like a national stoner holiday over in America for reasons that don't really make that much sense (check out this 4/20 article for more info on the holiday). OK, big deal whatever, it's nt like sporting events aren't gong to take place on 4/20 because all the athletes are taking it off to go get baked is it? Maybe if you believe Roan Ricketts but in reality that's not gonna happen. So what is it? Take a look at the two teams playing….spotted the link yet?
If you're up to date with current affairs or just read Sick Chirpse on the reg then you'll know that following the 2012 US election, Washington State (where Seattle is located) and Colorado both legalised marijuana. So what better way to celebrate than to have both teams play each other on the national day of marijuana smoking? It's perfect! It's a pity that there's no such thing as away support in the US because it would have been one swell road trip down from Seattle to Colorado for all those stoned football fans. Maybe wherever anyone is celebrating 4/20 over here (some losers always decide to have a march in a park or something to promote legalizing weed but everyone just forgets why they're even there after a couple of joints and just continue to get even more baked, just like the Annual Hyde Park smoke up last year) could try and get a live feed of the match or something? The stream would probably break though and everyone would be too stoned to fix it.
☛ Read Next – Dario Silva leg Amputation And Incredible Comeback
☛ Check Out These Photos Next – Smokeout At The Seattle Space Needle