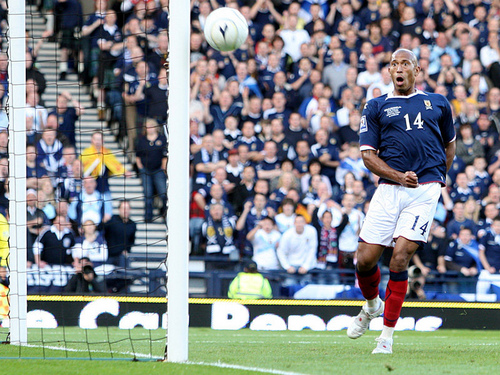 In a new semi-regular feature here on Sick Chirpse, I'm going to bring you my favourite miss from the previous week's football.
This week's miss comes from South America, where the Under 20 international youth championships are currently taking place. The miss belongs to 19 year old striker Marlon De Jesus and is pretty remarkable. I don't really want to spoil it but it's definitely one of those which he probably couldn't have repeated again if he had a million attempts. He probably would have scored every time in those million attempts too.
httpv://www.youtube.com/watch?v=dl7tTbrlL4c&feature=player_embedded
The context of the goal only makes the miss even better – it was in the 88th minute of a game that was currently 1-1 (and subsequently finished at that scoreline) and a goal would have changed the whole complexion of the tournament. The six remaining teams are all currently playing off against each other for various prizes in the competition – the top four qualify for the world youth cup and the top two qualify for the Olympics, which is a big deal in South America. If De Jesus had hit the target, Ecuador would now be topping the group, rather than languishing in fourth.
Still, De Jesus might have performed well enough in the tournament to grab the attention of agents and wangle a move to the Premiership, where he could join the ranks of other notable Ecuadorians who couldn't score for shit like Chucho Benitez (3 goals in 30 appearances for Birmingham in 2009/10), Agustin Delgado (1 goal in 11 appearances for Southampton 2001 -2004) and Felipe Caicedo (5 goals in 27 appearances for Manchester City 2008 – present). Remember the name. And face.