Is there a sweeter, more inoffensive celebrity around than Millie Bobby Brown AKA Eleven from Stranger Things?
Featured Image VIA
The 14-year-old has become the target of a bizarre trolling campaign online trying to paint her as a racist and a homophobe. It basically involves trolls writing nasty, bigoted messages and attributing them to her, even including the hashtag #takedownmilliebobbybrown. WTF?
Here's the sort of madness we're dealing with: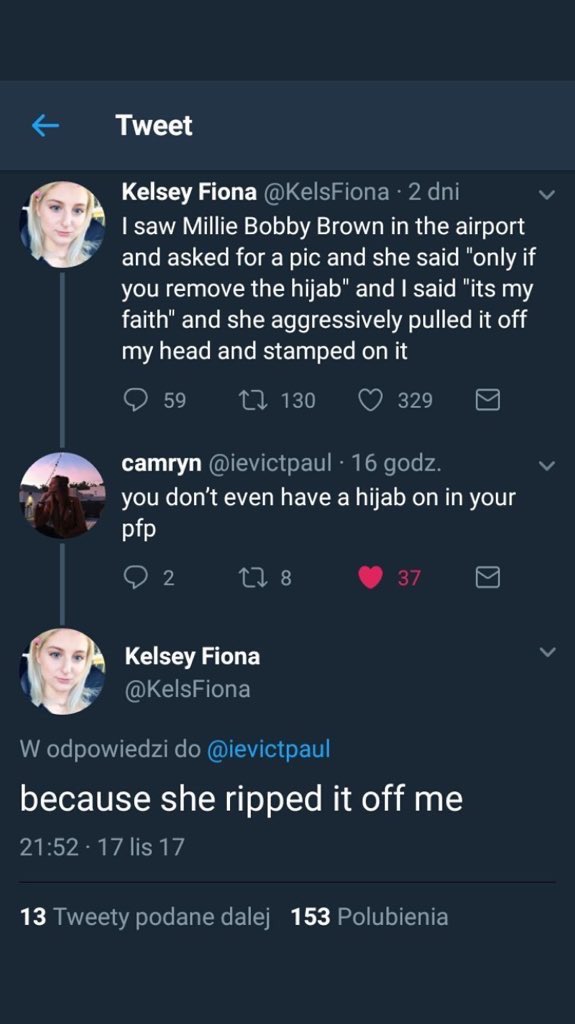 https://twitter.com/Liam_Mcnugget/status/1006003139940532224?ref_src=twsrc%5Etfw&ref_url=https%3A%2F%2Fmashable.com%2F2018%2F06%2F13%2Fmillie-bobby-brown-leaves-twitter-homophobic-meme%2F
i think it's time i share my #TakeDownMillieBobbyBrown story… i was at my local starbucks, and milky boobie brown comes in so i asked her for a picture. then she PEES in my drink! then she called me a "fat chicken dyke" and put a straw in my nose! i've never been so ashamed.

— Laurane 🙂 (@Laurie________) June 5, 2018
I finally have the courage to tell MY #TakeDownMillieBobbyBrown story. I went to my local Home Depot when I saw Millie walk in. I asked her for a photo. She proceeded to yell "FUCK YOU REPTILIAN DYKE" and shoved an electric saw up my vagina. I've never been the same. Please,help.

— 「 mae 」 (@guccinooses) June 10, 2018
What a bunch of absolute sad cases. At least there are some people (the majority of people) condemning the memes in response:
pretending millie bobby brown, a literal child, is a violent homophobe for memes is fucking disgusting and not funny at all. You are grown adults, editing photos of her with captions that include the f slur, violence against lgbt community for comedy and it's fucking gross.

— caa (@zunbarya) June 12, 2018
y'all made millie bobby brown deactivate with all these homophobe tweets i hope y'all feel bad

— zak (@godisfenty) June 13, 2018
This might be an unpopular opinion but the Millie Bobby Brown is homophobic memes are disgusting and not funny at all. She's an fucking child and years from now those images will still be there & could legitimately get her in trouble or damage her career. You all fucking suck

— mary (@LoveIyLeia) June 13, 2018
As that one Tweet mentions, things got so brutal that Millie has now deleted her Twitter account.
What a weird way to get your kicks – pretending a 14-year-old kid is a violent, racist homophobe and spreading it all over the internet. These are some truly messed up corners of the internet.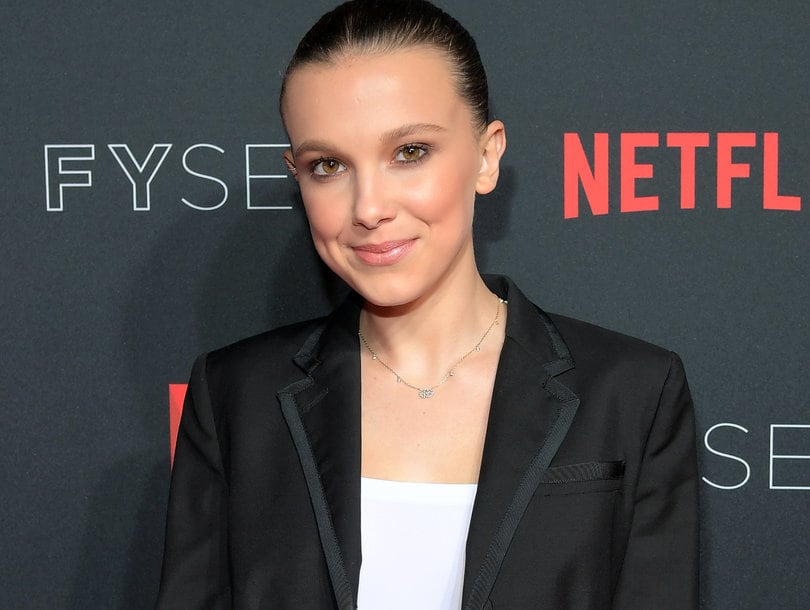 Even Meek Mill wasn't bullied this hard back when Drake's fans decided to ruin his life.