It seemed like everyone in this country was going to laugh off the possibility that we might contract Coronavirus, but now the first celebrity diagnoses have happened it seems like things are going to get a whole lot worse before they get better.
Featured Image VIA
The impact of the virus was brought into sharp focus late last night and early this morning when it was revealed that Arsenal manager Mikel Arteta had tested positive for the virus, as well as Chelsea winger Callum Hudson-Odoi. This has led to the whole of the Gunners and Chelsea first team squads placing themselves in self isolation, with Arsenal Brighton match already called off and other Premier League fixtures expected to follow suit after an emergency meeting this morning.
Here's what Arteta said about the situation: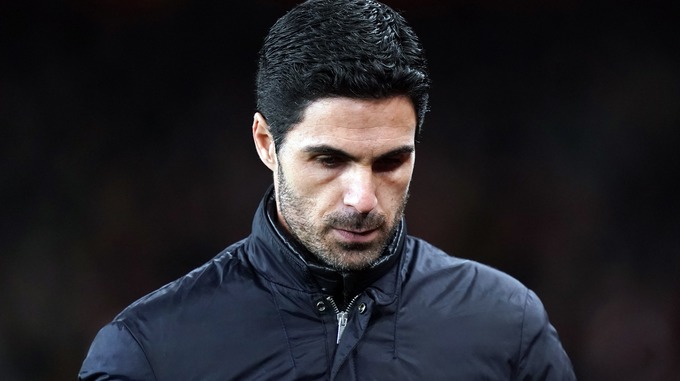 This is really disappointing but I took the test after feeling poorly.

I will be at work as soon as I'm allowed.
He sounds positive he'll be OK – and he probably will be – but it's important for everyone to self isolate to stop the spread of the virus and the chance that it could make its way into the elderly and weak population and end up killing them. This threat means that the Premier League is likely to follow the NBA and other major European leagues with a suspension in the coming days.
Three Leicester players and one Manchester City player are also thought to have contracted the disease, so it seems imperative that games are called off as soon as possible to stop its spread. Whether or not the Premier League actually realises this or not is anyone's guess though after the government refused to suspend schools or anything else like that. Stay tuned.
For more of the same, check out 'The Simpsons' predicting that Tom Hanks would get Coronavirus. One step ahead of the game those guys.