Since the Leaving Neverland documentary aired last week, everyone out there seems to have an opinion on Michael Jackson and whether or not he's a nonce and the latest person to declare their feelings is none other than Iron Mike Tyson himself.
Featured Image VIA
Mike was speaking to the I Am Rappaport podcast and had the following to say on the situation:
Michael has a reputation of this.

I have an eight-year-old kid – I wouldn't let Michael hang out with my kid; I wouldn't let my kid go over Michael's house – I love Michael.

You know what I mean?

'It's like some people say, "Well listen, you're Mike Tyson.  I wouldn't let my daughter around you cause you've been to prison for rape."

I respect that, I understand that. It's f***ed, but I understand that, cause I would think the same thing,.

What Safechuck and Robson are doing now is even wrong though. Coming out saying this stuff. It comes across that these are guys just out to get some money.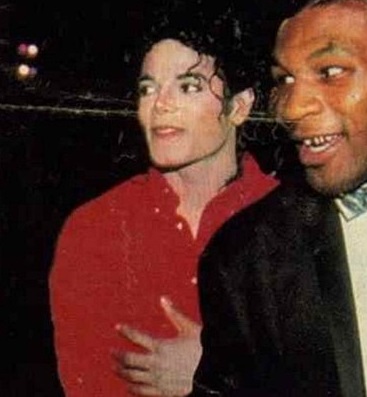 Well that was remarkably all over the place wasn't it? Doesn't really seem like Tyson had much to offer with what he was saying there, except that he wouldn't let his kids around MJ if he was still around. I guess that would be true of anyone now though because ain't nobody gonna trust him to do that with all of these stories out there, even if they are lies. Not sure that we'll ever actually be able to find the truth though.
For more of the same, check out some of the credibility issues that have been plaguing Robson and Safechuck as well. Interesting.