Mike Ashley is well known in football circles as the owner of Sports Direct and Newcastle United, where most of the fans hate him due to his lacklustre attitude towards their club.
Featured Image VIA
Ashley was once famously filmed downing a pint in the stadium which led to accusations of him being a bit of a lad, and it's fair to say from this story that it's the kind of attitude that he's fostered his entire life. Investment Banker Jeffrey Blue is currently in a dispute with Ashley and told a High Court judge that his business meetings were more like pub lock ins:
These meetings were like no other senior management meeting I had ever attended in all my years of investment banking experience.

On one such evening, in front of his senior management team, Mr Ashley challenged a young Polish analyst in my team, Pawel Pawlowski, to a drinking competition.

Mr Ashley and Pawel would drink pints of lager, with vodka chasers between each pint, and the first to leave the bar area for whatever reason was declared the loser.

After approximately 12 pints and chasers Pawel apologised profusely and had to excuse himself. Mr Ashley then vomited into the fireplace located in the centre of the bar, to huge applause from his senior management team

He would also nap under tables if he considered the meeting to be boring.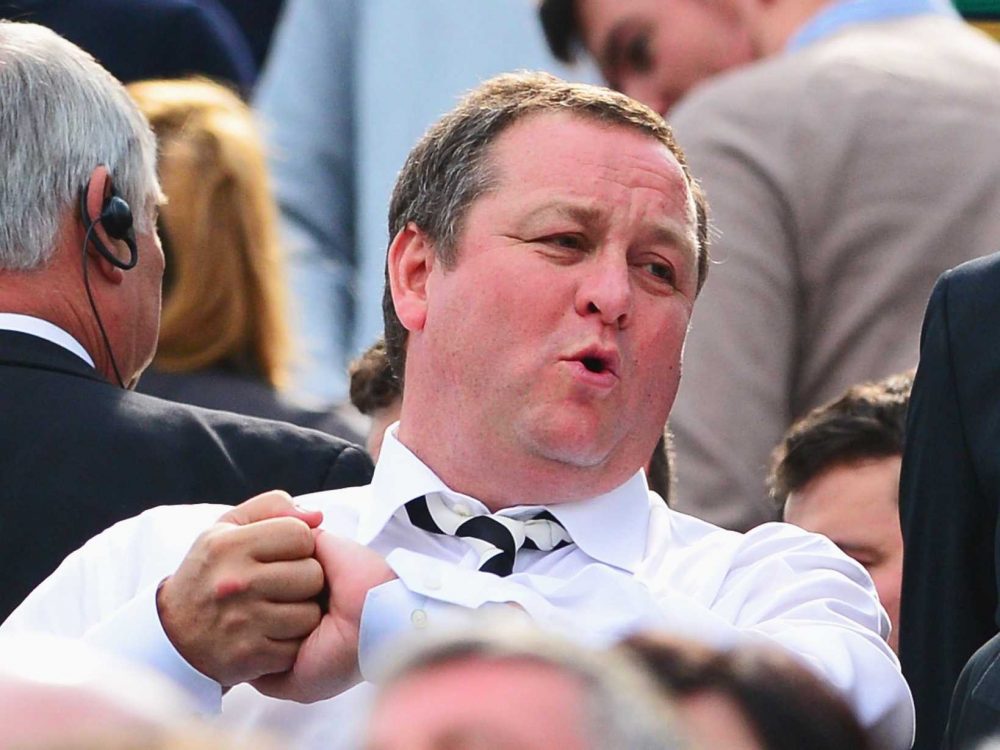 What a joker huh?
To be honest though, that sounds a lot more fun than a lot of business meetings I've been to and Ashley seems to be making more money than me, so maybe this is the way forward in terms of taking Sick Chirpse to the next level? Works for me anyhow.
For more puking, here's a guy blowing chunks on the New York subway in absolutely epic fashion. Nice.