For reasons I'm unsure of – I don't think Simply Red are doing a tour or releasing a new album or he has a book coming out – Mick Hucknall has decided to reveal that he's probably had sex with over 1000 women. With a face and a look like that, you really have got to salute him because that is some good game, although he pretty much admits in his interview that it's only because he's a millionaire and famous that it's happened.
I was probably too young to remember or even understand this when I was growing up but some of the revelations I've just read about his sex life are pretty insane. Apparently he was having sex with three girls a day during Simply Red's heyday – not that impressive sure but pretty impressive considering Simply Red is possibly the lamest music ever – and also dated Catherine Zeta Jones, Martine McCutcheon, Ulrika Johnson (Ok that one was probably obvious) and Helena Christiansen at the height of his fame. What an absolute baller. Unsurprisingly, Hucknall also became a sex addict during this time.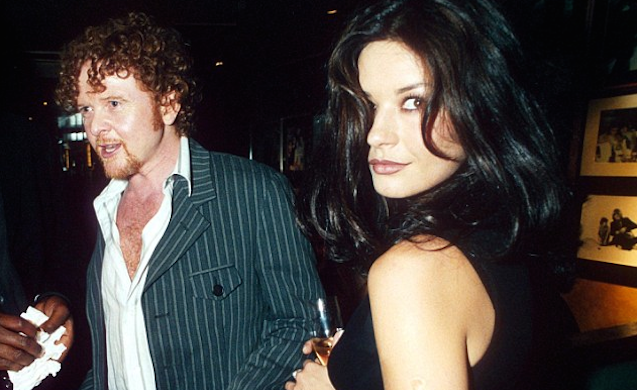 Here's what he had to say about it all:
Is it true I have had sex with 1000 women? It probably is. I've not denied that but I never claimed it. I never bragged about it. I don't keep count. I've no idea, but I would think over a 25-year period that's probably reasonable to say. But do I want to say it? No. It's not what makes me tick. I don't put chips on the bedpost. Especially pre-Aids, it was mad. It's like kids in a candy store. You can't believe it. There's girls chasing you all the time — it's incredible. When you're 24 you don't give a toss. You're invincible. You can do anything. Your mind is set in a way that the world is just ready and you're just going to take it all. You're just going to have a grand time.
Well at least he doesn't brag about it and make lists of everyone he's slept with like Lindsay Lohan. Even more incredibly though, it was also revealed that Simply Red have sold 60 million albums worldwide. That's probably an even bigger blag from Hucknall than sleeping with 1000 women. Fair play. Oh and I told a lie at the start of the article – Simply Red are getting back together for a world tour towards the end of next year. Don't all rush to buy tickets at once.