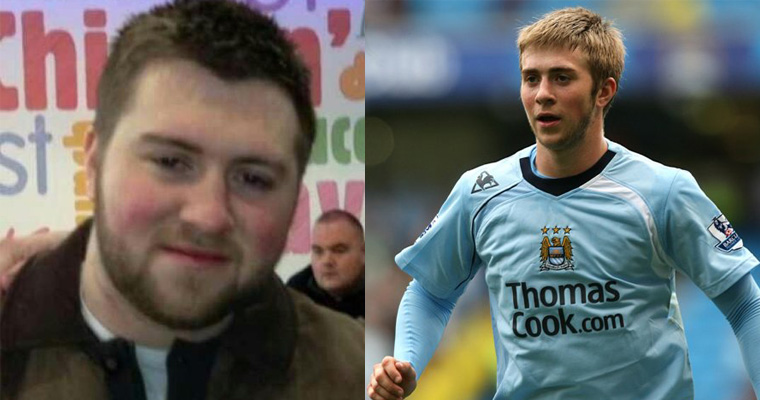 Michael Johnson was once one of the most promising talents in the English game but it seems that he would now be more at home in a pie eating contest. The bloke is fat as a house.
Photos of Johnson have emerged in the press from a chance meeting at a kebab shop where some lucky young City fan posted his find on Twitter. It seems that since Johnson's release from Manchester City just before Christmas that he has eaten his entirely family and is now on the verge of being officially as fat as a house.
The 24 year-old (pictured above in our before and after shot) was a shining light in the Everton youth team before being snapped up by Manchester City.  Johnson also represented England as an U16, U19 and U21 before being hotly tipped to one day play in the main England team if he was able to match the promise he showed.
[yframe url='http://www.youtube.com/watch?v=2pFBhDczIAE']
☛ Watch This Next – Desperate Fat Kid Is Looking For An Internet Girlfriend 
Johnson scored a couple of screamers for Man City and was linked at one point with a big money move to Liverpool but due to injuries he was prevented from this move and really taking his career where so many thought it was destined. It probably didn't help that every time someone signed him on champ manager he was an absolute menace on there so he's now had to join that long list of Champ players that are in fact absolute shit in real life.
Joining Leicester last season and making 7 starts wasn't enough to relight the fire underneath the 24 year-old at the Etihad and due to lack of fitness they decided to let him go.  It probably didn't help the situation that he also was caught drink driving on two occasions last year and banned for three years from driving which is never a good idea – especially when you're a top flight footballer.
If any of you lot happen to see this big fat mess walking round Manchester please get Sick Chirpse a photo – if you get one of him stuffing a kebab down his fat gob we might even send you some free stickers.
☛ Check Out These Pictures Of Manchester City's LOLZ Fancy Dress Xmas Party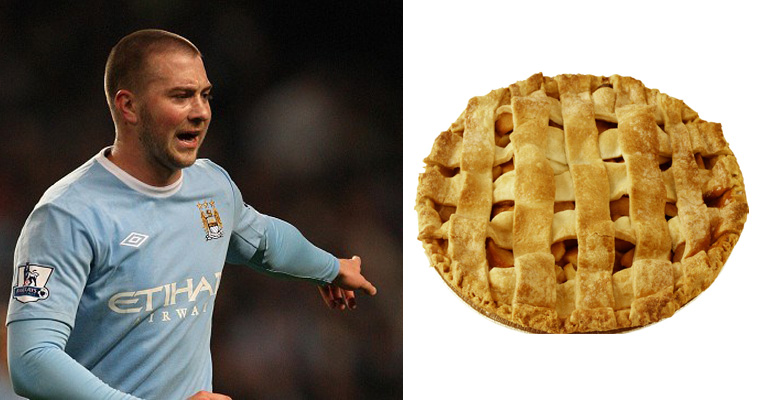 ☛ Then Check This Out, Michael Johnson Isn't The Only One: Five Football Fatties