In the wake of the recent Donald Trump scandal, the act of a golden shower has been thrown firmly into the spotlight with many people questioning just why people find their sexual partner pissing on them to be a turn on.
Featured Image VIA
Well, we're here to help and have managed to find some quotes – courtesy of Refinery 29 – from several men who enjoy the practice, explaining just what it is that gets them going about it. It's also interesting to note that a 2014 study from the University of Montreal found that 3.5% of women were into it whereas about 10% of men were into it, so it's probably more common than you might think.
Anyway, here's what they had to say about it:
The first subject, a 37 year old man said: "To be honest I'm just really obsessed with women's bodies and in particular vaginas and everything that goes in and out of them, and that includes urine."

"I just find watching it come out really erotic, especially if she's been holding on for a while. I prefer to sit back and watch rather than have it on me but sometimes I like someone to pee on my hands and I'll play around and kind of splash with it."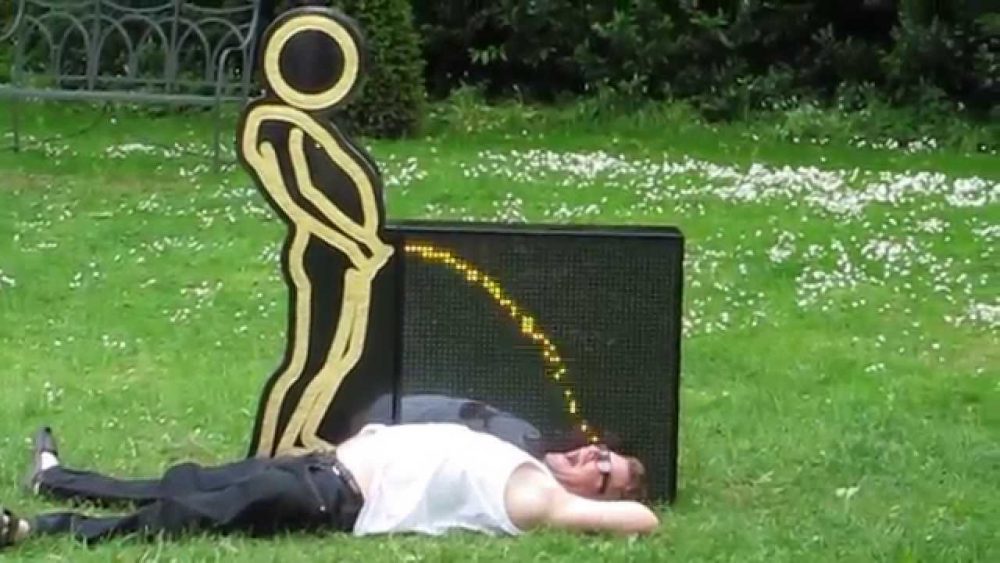 A 30-year-old tax solicitor explained: "It ticks off all the senses – there's the temperature, the view, the noise. I love it when it's like a fountain and, yes, the smell. That's the bit that most people think they'd find disgusting but as long as you're hydrated, and have drunk a lot, then it's not unpleasant. Lots of green tea is my tip.

"I've got some waterproof sheets that I put on my bed and a special mat that's a bit like a shallow paddling pool for longer sessions."

A 32-year-old business manager said the following: "I became obsessed with making women squirt and found sometimes they wet themselves instead and I didn't mind that at all; in fact, sometimes I preferred it."

"I like everything from getting a blow job while she's peeing on the toilet to pissing inside her during sex."
Well, yeah, there you have it. That's a pretty extensive list of reasons why people enjoy getting pissed on, so now you know. Hey, if that's what people want to do in the privacy of their own bedroom it's OK with me, although if you're pissing on a bed someone else has got to sleep in then that probably isn't OK. Everyone else is just fine though – just make sure you're careful about it as you could get an infection.
For more watersports, check out the story of the Birmingham Piss Troll. That really is one for the ages.