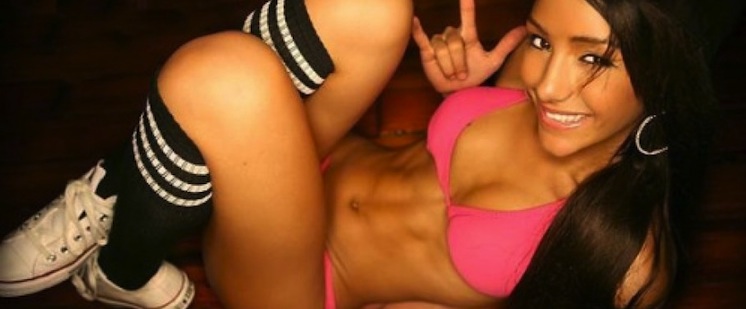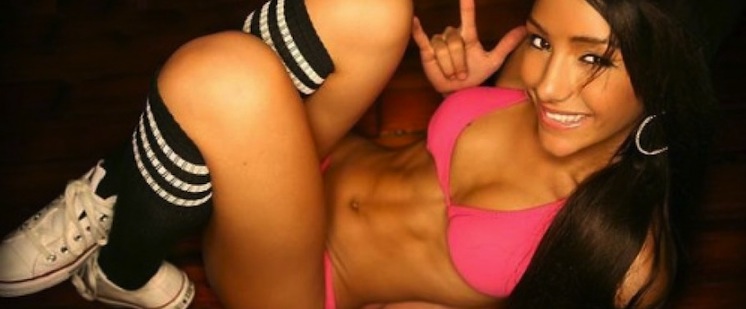 Weighing in at only 115 pounds, and at 5'7″, Melanie Iglesias is one hot hometown hottie. She's got a black heart tattoo on her wrist and a belly button piercing and she says she can't wait to get more.
But wait, it gets better.
She owns two motorcycles, a Yamaha Banshee and a Yamaha YZ125. I don't know how this chick keeps it all under control with the engine vibrating so much in between her legs.
Guys, now you know why chicks dig guys with motorcycles. Check out this video of Melanie Iglesias trying on clothes, taking them off, and then trying on more clothes, then taking it off again:
httpv://www.youtube.com/watch?v=2HNYeyjd5z0
If someone walks in on you watching that video, just tell them you're doing research on the photography business and planning on using those skills to work for a magazine. In fact, come back tomorrow for tons of sexy pictures of Melanie Iglesias in skimpy outfits. You might even get smart and save them for your wallpaper.