In what was either a completely accidental tone-deaf decision or a troll move that her husband would be proud of, Melania Trump flew out to visit migrant children in Texas this week with a coat bearing the words 'I Really Don't Care, Do U?'
Featured Image VIA
You can actually get the jacket for just $39 (£29) from Zara. Bargain!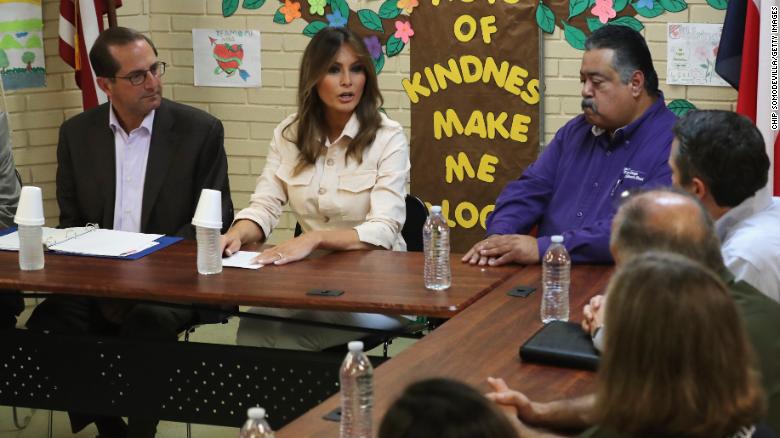 Melania's spokeswoman said "there was no hidden message" in the first lady's choice of clothing. In fact she cares about migrant children very much:
She was on top of the situation before any of that came out. She was concerned about it. The images struck her, as a mother, as a human being.
Donald Trump even cleared things up on Twitter afterwards: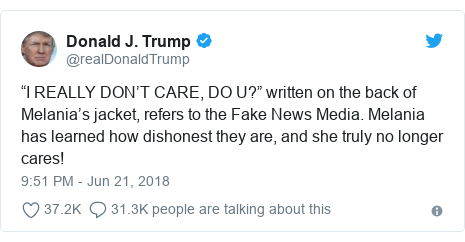 So yeah, some people are saying Melania's jacket choice was intentional and pure evil, some are saying she's a bit of an airhead and the implications didn't cross her mind, and others are saying it's a big middle finger up at her husband (who, rumour has it, she's not happy with). I mean she seems like an OK person, but you have to be an absolute moron to wear that jacket on this trip.
For the NSFW image of Melania that drove Donald Trump crazy, click HERE.