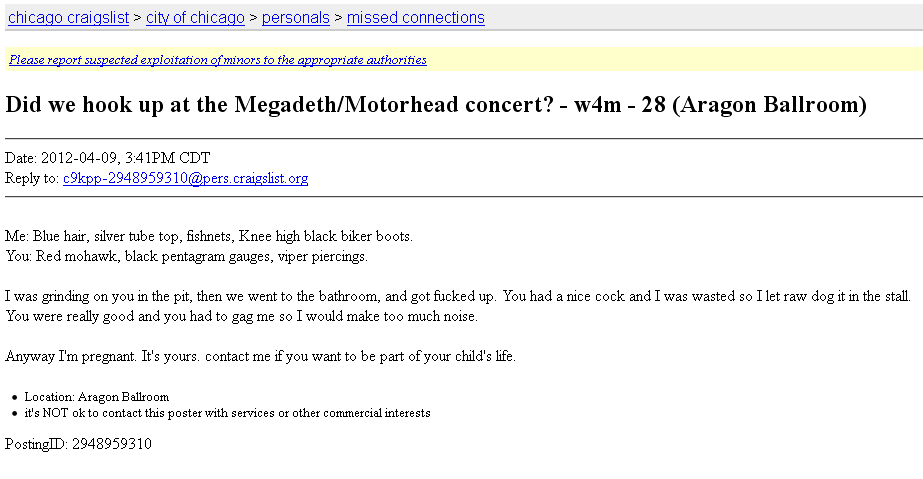 Do you have a red mohawk, a double 'viper' tongue piercing and black pentagram gauges? And were at the Chicago Megadeth/Motorhead concert?
After two metalheads hooked up in the toilets of the gig, the female rocker, said to have blue hair and sporting fishnets, posted in the 'missed connections' section of craigslist in search for the dude who knocked her up.
She describes the fairytale meeting: "I was grinding on you in the pit, then we went to the bathroom and…then it gets steamy"
"You were really good and you had to gag me so i wouldn't make too much noise"
Sounds quite promising…and then she adds:
"Anyway I'm pregnant. Its Yours. contact me if you want to be part of your child's life"
Nice! Bet she had some killer hangover – maybe as bad as the three guys who stole the penguin.