Without wanting to state the bleedin' obvious, surgery isn't an easy job; it takes a decade and more of training, a steady hand and a liberal dose of confidence. We've all seen the sorts of horrors that surgery can produce when it's done badly.
Russian newspaper Kommersant recently covered the story of the oldest surgeon in Russia. In fact at 87-years-of-age Alla is quite possibly the oldest surgeon in the entire world. I'm not being ageist here, but if I saw this lovely old lady enter the theatre as the anaesthetic started to take hold I think I'd probably flip out.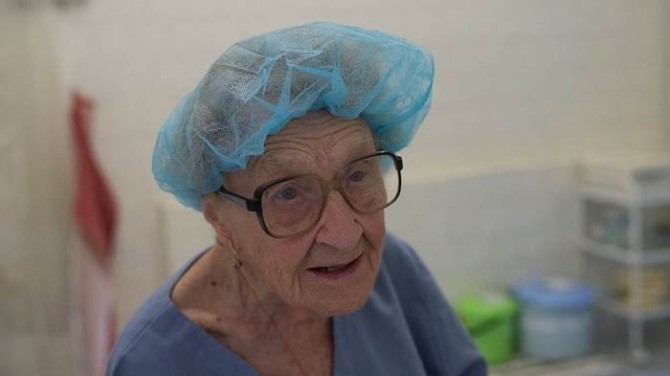 Alla isn't just a show pony for the hospital either, she still conducts 100 surgeries a year, that's more regularly than I shower. Fair play. According to the official records she's never left any equipment in someone's chest cavity either. Win. When asked what her secret of youthfulness is she said:
I didn't find any secret to longevity…I just eat everything, laugh a lot and cry a lot
That's what I do! Wow, hopefully I'll be a surgeon by the time I'm 87 too. Although I think the clue to her age might be in this next quote:
As for me, I don't have kids and I never was married, but I have seven cats and they all need different food. So I need to work.
Kids cripple you, or so I've heard. I reckon her lack of rug monsters has probably kept her sharp upstairs. Women in Russia normally retire in their mid 50's so Alla is a real rarity.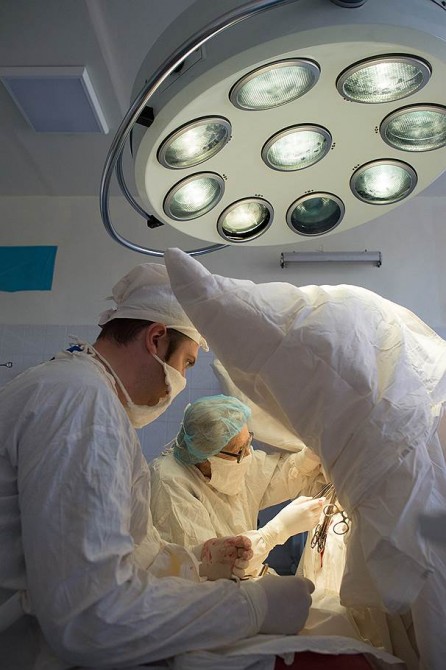 Why does she keep working though? I plan on stopping work as soon as I'm allowed to and not a millisecond later:
Why do I work? Because it's interesting to me, and also because I like to win. I like to help people achieve remissions. There were people I saved many years ago when nobody else wanted to perform an operation on them. And I did this and they still live and have children grown up.
She sounds like a pretty awesome lady to me. The question I was dying to ask though is doesn't she shake and twitch like most old people? One of her colleagues clears that up for us:
We perform over 150 surgeries together with her and got zero fatalities. That's a very awesome result.
BOOM. Here's some photos of the living legend at work:
(Use your arrow keys/slide on mobile to view the images.)