The Big Mac is synonymous with McDonald's, but it might surprise you to know that the iconic burger has only actually been around for 50 years and we're celebrating its anniversary this year in 2018.
Featured Image VIA
To commemorate the occasion, McDonald's has done what McDonald's does best and decided to release two limited edition Big Macs. They haven't exactly gone overboard in terms of originality though, offering the 'Mac Jr' and 'The Grand Big Mac' as the special items.
In case you can't figure out what the deal is with either of them, here's the official synopsis:
New and limited-edition Mac Jr.: Made with the all same iconic ingredients (with one less patty), the Mac Jr. is smaller than a Big Mac, but still packs a pickle.
New and limited-edition Grand Big Mac: With the same Big Mac much loved ingredients, the Grand Big Mac offers the one-of-a-kind taste you love in a larger size.
Yeah pretty simple but I'm sure people will be queueing out of the doors to try and finish off the Grand Big Mac. And maybe if you're watching your cholesterol you can still pick up the Mac Jr. Everybody wins.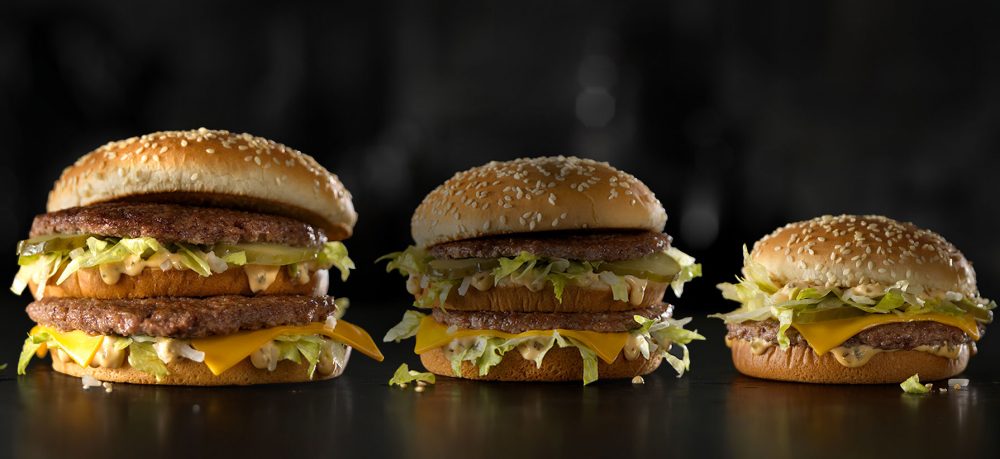 McDonald's Head Of Marketing Steven Howells said the following about the promotion:
As an iconic McDonald's product, we are proud and excited to be celebrating 50 years of the legendary Big Mac and for the first time ever in the UK, introducing the two new sizes for a limited time.

We know a lot of our customers will remember the 1974 launch of the Big Mac in the UK and have continued to enjoy the burger and pass the Big Mac love on since then, it remains our most iconic burger!
I mean that's great Steven but why is it the 50th anniversary this year if the burger came out in 1974 huh? That's 54 years dumbass.
Oh well, I'm not exactly going to complain about that, are you if it means we get a bigger version of the Big Mac from today until March 20th, are you? No, I didn't think so.
For more Big Macs, check out the Giga Mac. When are we going to be able to get our hands on that one?