A woman named Nadine Baum was delighted when she recently walked into her regular McDonald's branch to be presented with a surprise celebration.
Featured Image VIA
The staff at the Baltimore Street restaurant had decorated it with balloons, flowers and a birthday cake to celebrate Nadine's 100th birthday. Apparently she had been going to that same branch regularly for six years – I'm surprised she made it to 100 if she's eating Maccy's everyday.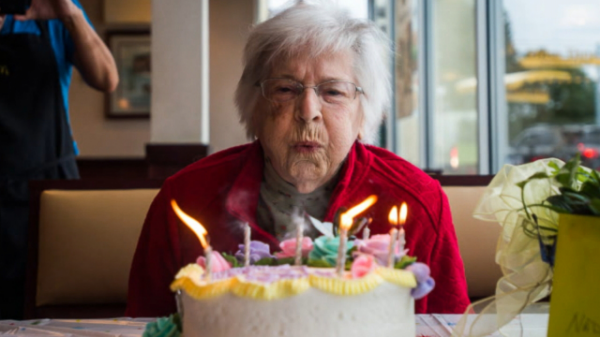 McDonald's crew member, Ginny Slaubaugh, and her co-worker Genevieve Steinbrenner, said they have grown to know many of the customers by name and order, as they get many regulars in the branch. And after many years of seeing Nadine with her son, Mike Baum, they decided to give her the birthday party she deserved.
The previous year they had done the same, however, this year they wanted to go above and beyond and so they decided to give her a certificate for a lifetime of free McDonald's. Yeah, that's all very well and good, but what use is that going to be for a woman who's just turned 100? She's probably only got a few good years left in her, especially if she starts eating even more of their shitty food. Nevertheless, Nadine was delighted, as she said:
I just can't get over this. This is so wonderful.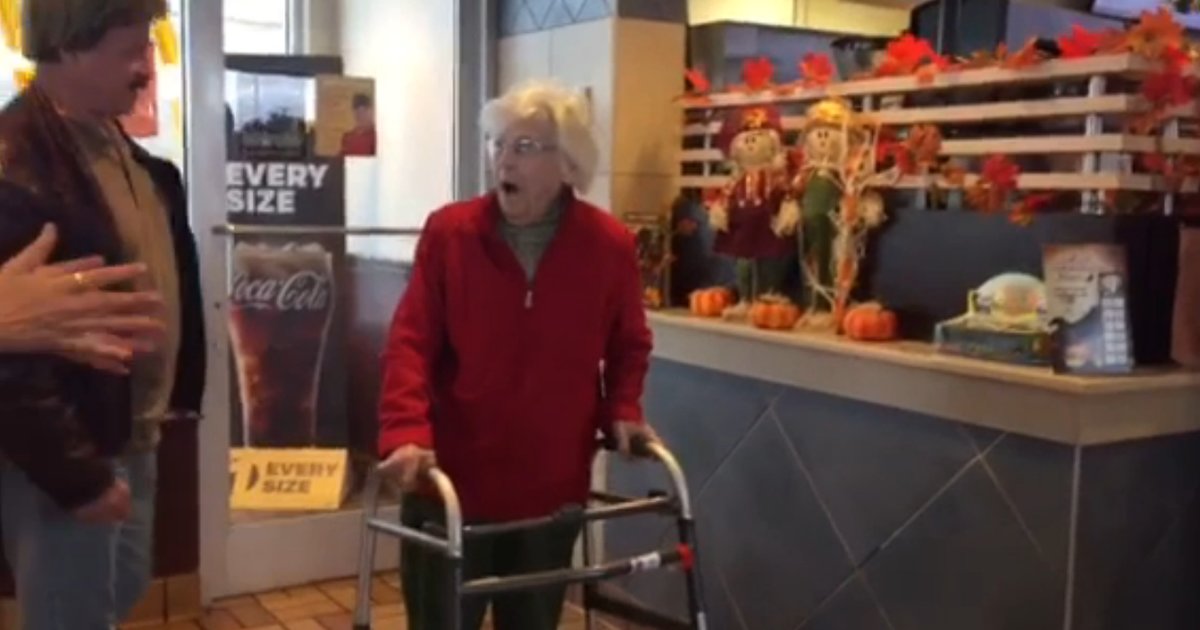 Cute. Well if anything, the coupon might not get much use out of it, but I guess it's the thought that counts. And it seems like this branch did an excellent job of making this woman's 100th birthday really special – or as special as is possible in a Maccy's.
For a less heartwarming story regarding McDonald's, click HERE.