Matthew McConaughey's memoir, 'Greenlights', is out this week and details his journey through life, including all the ups and downs that brought him to where he is as essentially the coolest motherfucker on the planet.
Featured Image VIA
These downs includes being molested by a grown man and being blackmailed into sex at 15. In the book, 50-year-old McConaughey writes:
I was blackmailed into having sex for the first time when I was 15. I was certain I was going to hell for the premarital sex.

Today, I am merely certain that I hope that's not the case.
He continues:
I was molested by a man when I was 18 while knocked unconscious in the back of a van.
Listing some of his most unusual experiences, he added:
I've done peyote in Real de Catorce, Mexico, in a cage with a mountain lion.

I've had seventy-eight stitches sewn into my forehead by a veterinarian. I've had four concussions from falling out of four trees, three of them on a full moon.

I've bongoed naked until the cops arrested me. I resisted arrest. I applied to Duke, UT Austin, Southern Methodist, and Grambling for my college education. I got accepted to three out of the four.

I've never felt like a victim. I have a lot of proof that the world is conspiring to make me happy.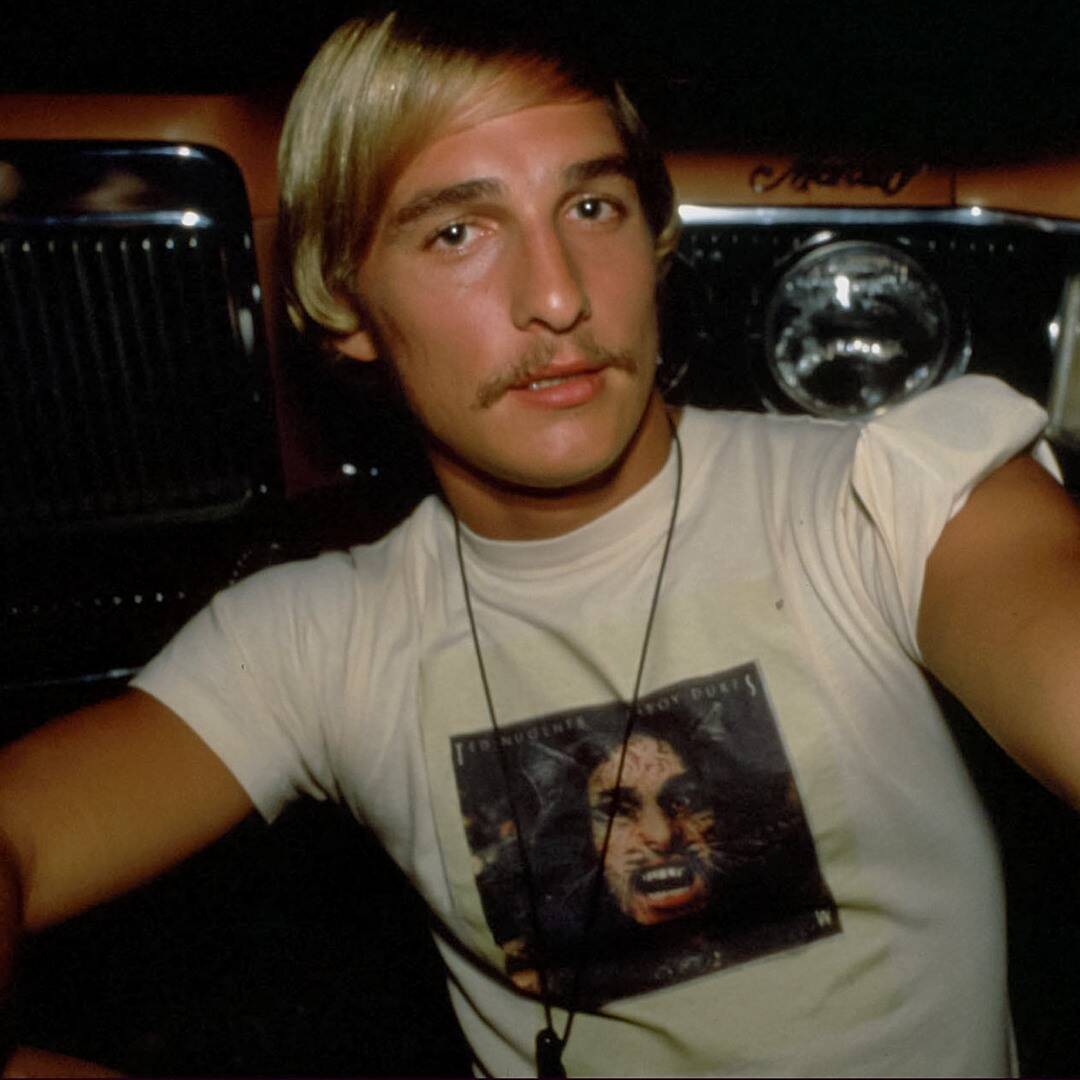 Wow, sounds like a man who has lived his life to the max despite being through some nasty experiences. Fair play to him for revealing extremely personal details about his life that he's never discussed before, and good to see he's kept such a positive outlook regardless. I mean you can't really have a better mentality in life than "the world is conspiring to make me happy", can you?
Then again, that's probably easy to say when you're a conventionally good-looking, 6ft tall Hollywood A-lister with the coolest accent in the world. Not to mention how loved and respected he is around the world by fans and peers alike. Like he says, all he has to worry about now is whether he's going to hell for having pre-marital sex. I've got a feeling he'll be OK on that front.
For another anecdote from McConaughey's book – this time about his dad dying in the middle of having sex with his mother – click HERE. What a way to go.