I didn't do any updates about what happened to Matt Hancock on 'I'm A Celebrity' over the weekend, but here's quite a funny story about something that went down when the cameras weren't even rolling.
Featured Image VIA
Turns out that even poisonous members of the animal kingdom aren't massive fans of the former Health Minister, after a scorpion crawled on over to Hancock in the celebrity camp and gave him a massive sting for no real reason. He then called the medics in to take a look at him because he was so painful.
Here's what an inside source told The Mirror about the incident: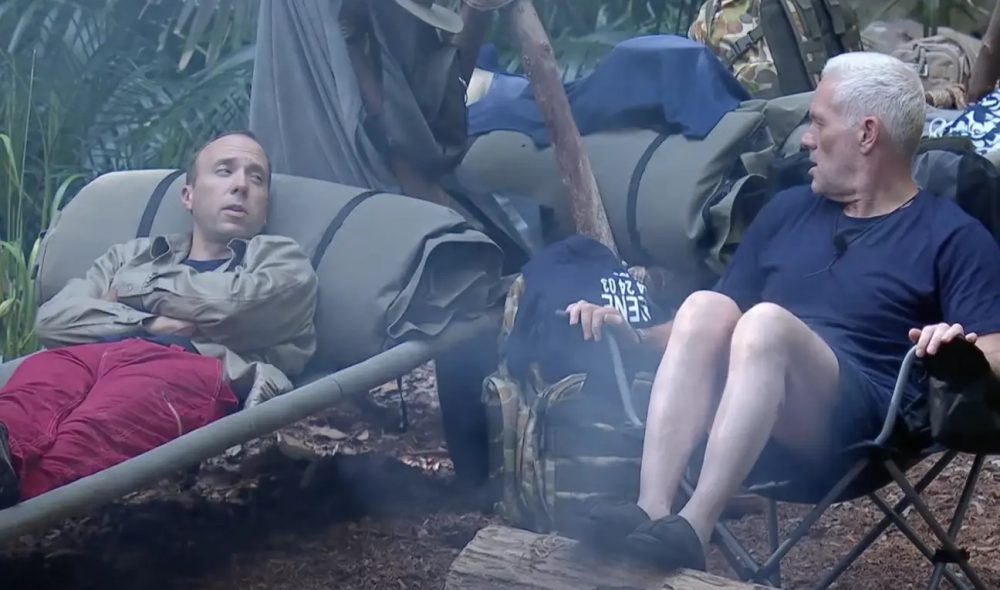 Matt didn't see the scorpion until it was too late and it bit his finger.

He felt a lot of pain and made a yelping noise, but thankfully for him there was no lasting damage.

Medics checked him over and gave him a clean bill of health but the whole camp is now watching out for them.

Matt said that it was twice as painful as a bee sting.
Ouch. Wish that the cameras had managed to pick that up because it would have been so funny watching that scorpion creep up on an unsuspecting Hancock and then to hear the weird yelping noise that he made upon being stung. Would probably be one of the most watched clips on Twitter in history if they had managed to capture it.
Sadly, the scorpion has now been removed from the camp so as to not injure any more celebrities, but hopefully they'll be more surprises before the show is finished. Apparently tonight Hancock has to sift through loads of offal whilst surrounded by 2.5 million flies. Sounds like more must see television!
For more of the same, check out Matt Hancock's creepy laugh that is freaking everyone out. Awful.