Three Massachussetts lesbians who got 'married' last year in a 'marriage-style' ceremony are about to make history as they expect their first child. Doll, Kitten and Brynn, possibly 3 of the most lesbian names of all time (I have no point of reference on this), exchanged vows last August all wearing traditional wedding dresses and being walked down the aisle by their dads.
No American state recognises three way marriages but that's no biggie to them. The youngest of the three, Kitten (27), is now six months pregnant via sperm donor and is planning to birth all three of the threesome's planned children.
Brynn says: "I'm the breadwinner, as I work a 40 hour week and make the majority of the family's income. Doll does the cooking, and Kitten does the cleaning. It works perfectly for us."
Can you imagine how insane the arguments are when these three kick off? Not saying this isn't going to work out for them, but surely they're going to break into arguments now and again just like any other couple. Or does that cancel out when you're a married lesbian threesome? We can't know for sure, since this is such an unprecedented, never-before-seen move. Big up Doll, Kitten and Brynn, and good luck in all your future domestic disputes. Hopefully won't be anything a little three way scissoring can't solve.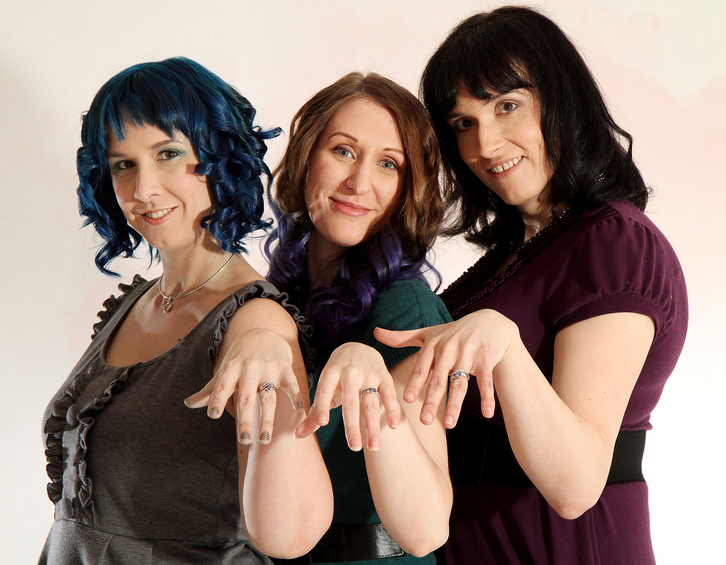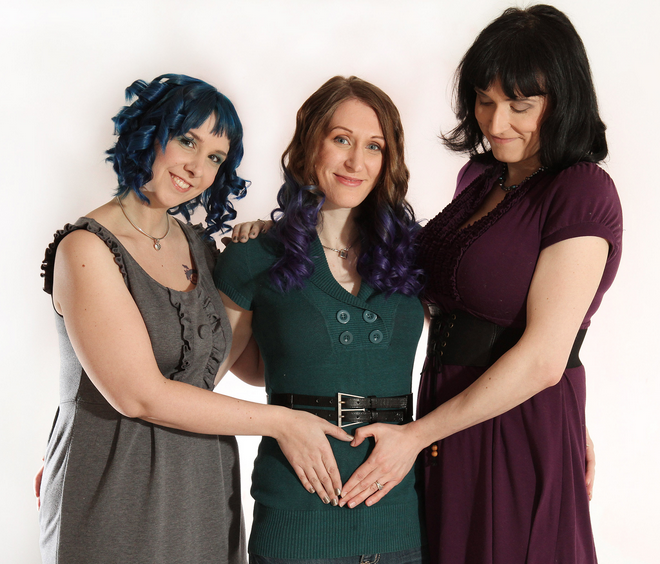 ☛ Watch Next: Introducing Disney's First Ever Lesbian Couple