The world is already pretty hyped about Brock Lesnar's return to the UFC Octagon, but his opponent Mark Hunt is adding more fuel to the hype train by full on going out there and accusing Lesnar of being on steroids. Feisty.
Featured Image VIA
Hunt was appearing on Fox Sports Australia and he questioned the fact that the UFC waived their mandatory four month drug testing period for fighters coming out of retirement. They tried to defend this by pointing at the fact that Lesnar has been competing in the WWE where drug testing is also a big aspect of the culture, but critics are very vocal about the idea that the company lets their main event stars do whatever they want and Hunt believes this too.
Here's what he had to say when he went off on one yesterday: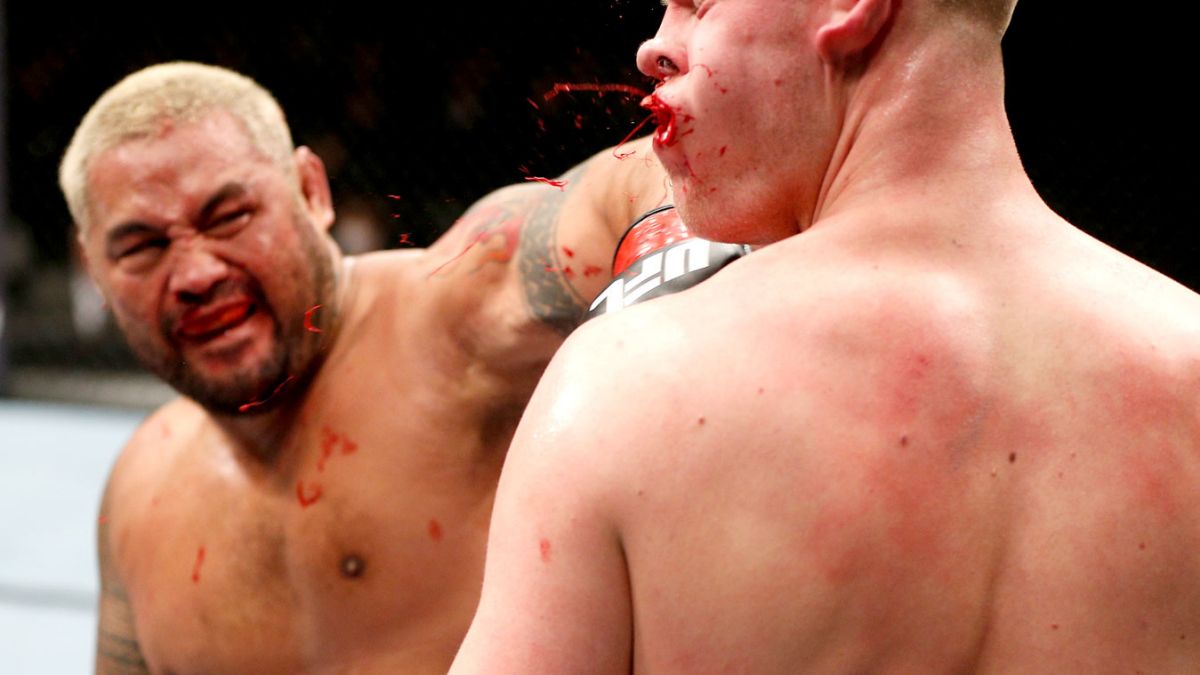 I don't think that's fair. I think it's load of bullshit, I think it's rubbish.

I don't think anyone should be exempt from testing. If they're trying to clean the sport up — mixed martial arts — this is a bad way to do it. I don't care who you are. It's ridiculous.

I don't think it's a great move. I think he's juiced to the gills — and I still think I'm going to knock him out. So I don't think that's correct. I don't think he should be allowed to get a four-month exemption otherwise everyone else should. Otherwise I should start juicing.

How are you going to clean the sport up doing that shit? It won't happen. I don't think it's fair.
Hunt sounds enraged there huh? But don't worry – even if Brock is juicing then he's still gonna knock him out. Given Hunt's record and his sweet strike I don't doubt him either. That's gonna be a sick fight come UFC 200.