It seems like a long time ago where everyone was sharing their absolutely horrific stories about the personal abuse that they had suffered at the hands of Marilyn Manson, but in reality it was only a few months ago at the start of the year.
Featured Image VIA 
Whilst Manson has faced personal repercussions from these revelations like being dropped by his booking agent and record label, he hasn't yet been attacked via a legal framework but yesterday his former personal assistant filed papers suing him for sexual assault, battery and harassment. 37 year old Ashley Walters was 26 when she worked with Manson after he reached out to her via social media to compliment her on a picture that she had taken.
Here's what the lawsuit alleged happened after that according to The Cut: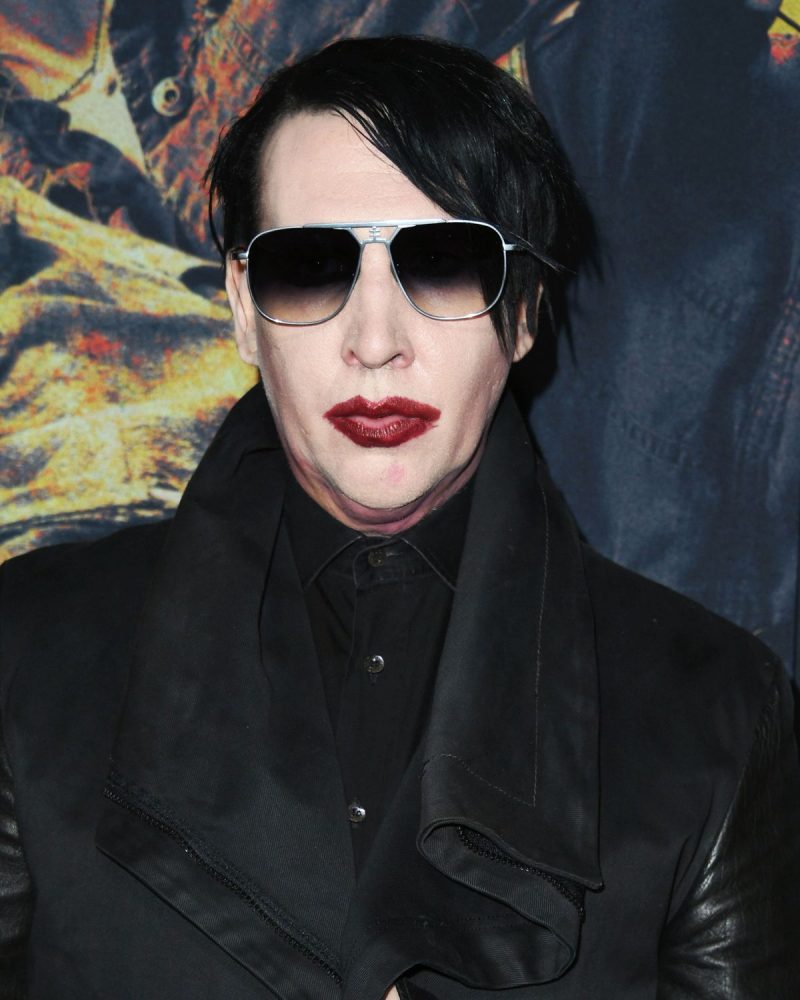 She first visited Manson's West Hollywood home to look at his paintings, talk about art, and discuss how they might work together. Walters tried to leave around 2 a.m., after his assistant and bandmates had gone home, but Manson said the lot where he had told her to park was closed until 7 a.m. Then he asked to do a photo shoot, and at one point requested Walters take off her shirt, according to the lawsuit. She was "not opposed to provocative art in theory," the complaint reads, "but the way in which [Manson] insisted caused her to pause."

Walters kept her bra on, and when Manson finished taking photos, the lawsuit says he pushed her on his bed, pinned her down, and tried to kiss her. Manson "then moved behind Walters and bit her ear while grabbing her hand and placing it in his underwear," according to the complaint. Walters told the Cut she was able to roll off the bed, and as soon as the parking lot opened, she left and walked to her car. She wasn't sure how to feel about what had happened, she said, and told herself that since he had stopped, it probably wasn't assault.

Manson immediately began bombarding her with texts about how talented she was, according to the complaint, and she still wanted the chance to work together. The two stayed in touch and saw each other a few more times to do photo and video shoots; three months later, Manson asked her to be his personal assistant. He offered double the salary she was making as an office coordinator at a production company and promised the gig would involve art projects and travel. "She knew it could be an incredible opportunity to become involved in the creative entertainment field," the complaint reads, "one that would not be likely to come around again." She said "yes."

But from the moment Walters started working for Manson, she says there was nothing normal about her job. The singer kept a nocturnal schedule, and blackout curtains were always drawn in his house, forcing Walters to walk around with a headlamp. Sometimes the singer would stay up for days, often fueled by coke binges, and Walters was also expected to work for 48 hours straight, according to the lawsuit. She lived in fear of his angry outbursts, the complaint says, which included throwing dishes at Walters or pushing her against a wall, along with constant threats (at one point, he emailed her a photo of Bianco's cut up back with the subject line: "See what happens?").

Some of the most disturbing behavior described in the lawsuit includes allegations that Manson "commonly offered Walters up to his influential industry friends and associates." At an awards show in September 2010, Manson "pushed Walters onto the lap of an actor and bragged that he could 'have her,'" the lawsuit reads. "The actor proceeded to kiss Walters and keep her on his lap." The next month, the complaint says Manson introduced her to a director who repeatedly groped Walters and shoved his hand up her skirt while covering her mouth. She said the singer expected her to please his friends, whether that meant bringing them food, flirting with them, or letting them touch her.

"It made me feel like I was his property," she told the Cut. "It just made me feel like a piece of meat." A former member of Manson's inner circle who asked to remain anonymous said they witnessed Manson tell Walters to sit on men's laps, and said that he "offered up Ashley more than a few times."

By summer 2011, the complaint says, Manson had become paranoid, accusing Walters of trying to sabotage his career. He started to try and smear her reputation by telling colleagues in the entertainment business that she was bad at her job, according to the lawsuit. He had allegedly ordered Walters and others, including Wood, to appear in photos wearing Nazi paraphernalia, knowing that he could use them as collateral if anyone spoke up against him.

Then, after a series of arguments that summer, Manson fired her. Afterward, he hacked into her Facebook account, accused her of stealing his art, and continued to threaten her, according to the complaint. Eventually, Walters says, he started texting her again with updates about his life. She still didn't want to cut him off entirely, and thought it was better to "have him as a friend as opposed to an enemy."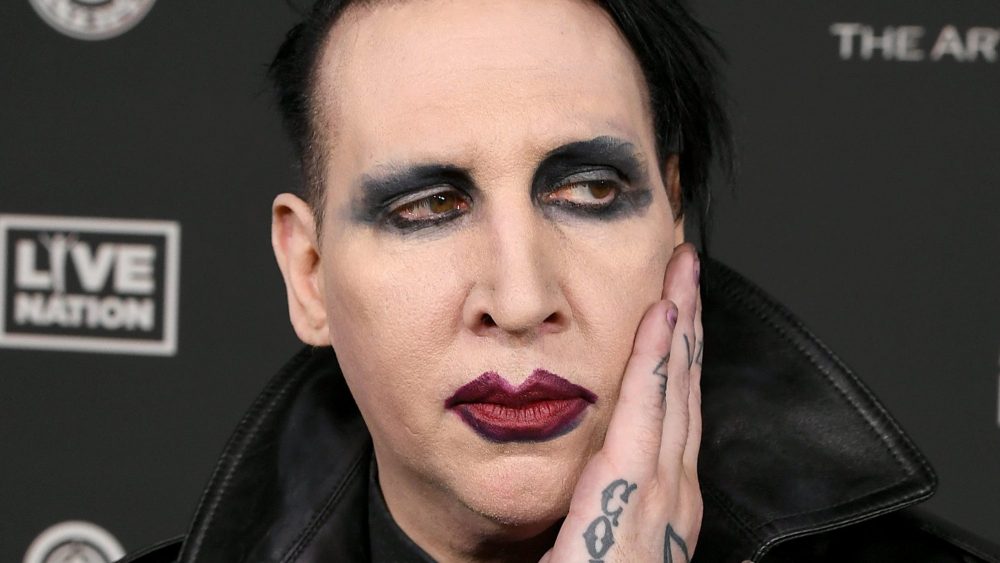 Jesus. I suppose that isn't even that bad considering some of the things that we've heard about Manson over the past few months, but even so it's majorly messed up that he acted like this for so long and is only just now being held accountable. Can't even bear to think of all the horrendous shit that will come out in court if this ever actually makes it to trial. Hopefully we do see that happen and Ashley and all the rest of the women who have spoken out about his behaviour get the justice/closure that they deserve.
For more of the same, check out everything that's been said about Manson in the past few years. A lot to get through there.