Marilyn Manson's dad decided to surprise him on the set of his latest photoshoot with Terry Richardson – who else? – by showing up dressed up as the iconic goth singer.
Brian Hugh Warner – a Vietnam War veteran nonetheless – had no qualms about dressing up as his son's stage persona for the photoshoot with Paper Magazine complete, dressing in black, applying white face paint, eyeliner and red lipstick. Looks like the two of them are pretty much two peas in a pod – whoever said that goth kids don't get along with their parents?
Here's the full sized picture – they're even wearing matching outfits. Isn't that cute?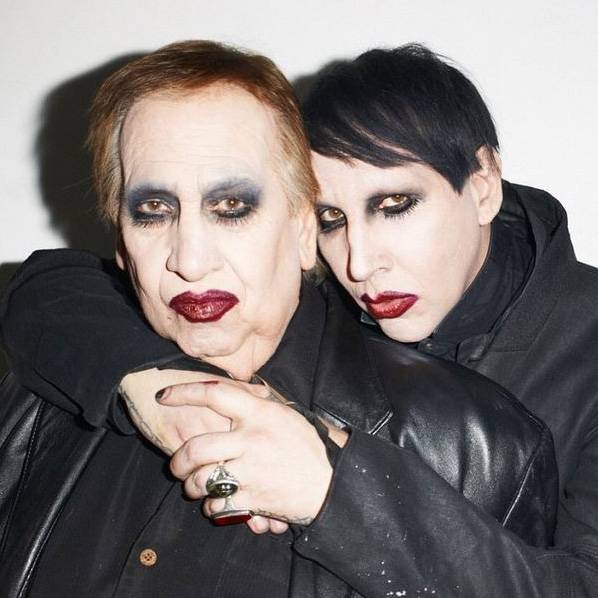 If you don't know about Terry Richardson then check out our expose on him here – he's basically a real piece of work.