I think it's pretty much understood at this point that shooting sex scenes in movies are nowhere near as scintillating in reality as what you see on the big screen, but just in case they aren't then Margot Robbie is here to break it down even further.
Images VIA
Robbie was speaking on 'The Talk' to promote her new movie 'Babylon' when the conversation turned to her appearance in 'The Wolf Of Wall Street' and the sex scenes that she filmed with Leonardo DiCaprio. That's where this embarrassing anecdote about Leo's e-cigarette managed to turn up: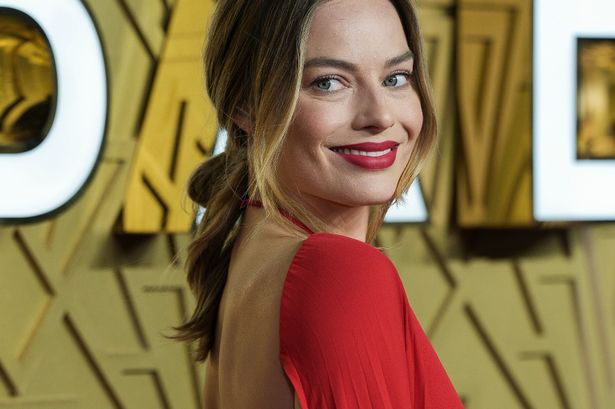 I don't know if he wants me telling this story, but we'd just finished this scene and Leo always carries an e-cigarette with him, like all the time. So he hid it under a pillow while we were shooting.

Afterwards … he's like, 'Where is it? Where did I put it? I had it right here'… I was looking around with him – both still sitting in this bed – and then I went, 'Oh, um, it's literally, like, in my butt crack. I'm sitting on it. I am so sorry.

He probably threw it away. It was so embarrassing. So yeah, sex scenes are super sexy.
I don't know if that sounds that embarrassing, it's just a misunderstanding right? I'm kinda confused how something that was underneath a pillow could end up in Margot Robbie's butt crack though? Seems like an impossible position for it to get into given that it was literally underneath a pillow. Think we need to be asking some more questions about that to be honest.
Anyway, just judging from that interaction filming sex scenes in movies sounds way more awkward than I could ever imagine. Apparently Robbie and DiCaprio didn't even like each other very much which makes the whole thing even grosser to be honest.
For more o the same, check out Sean Bean getting blasted for saying intimacy coaches ruin sex scenes in movies. Does anyone care about that except for him?