There seem to be a lot of naked Scottish people dancing around London today ahead of the big England V Scotland match tonight, but I'm not sure what the excuse was for this couple in Manchester earlier this week.
Featured Image VIA
The pair were snapped having sex in a local park in Gorton on Tuesday, with the cameraman uploading the picture to Facebook alongside the following caption: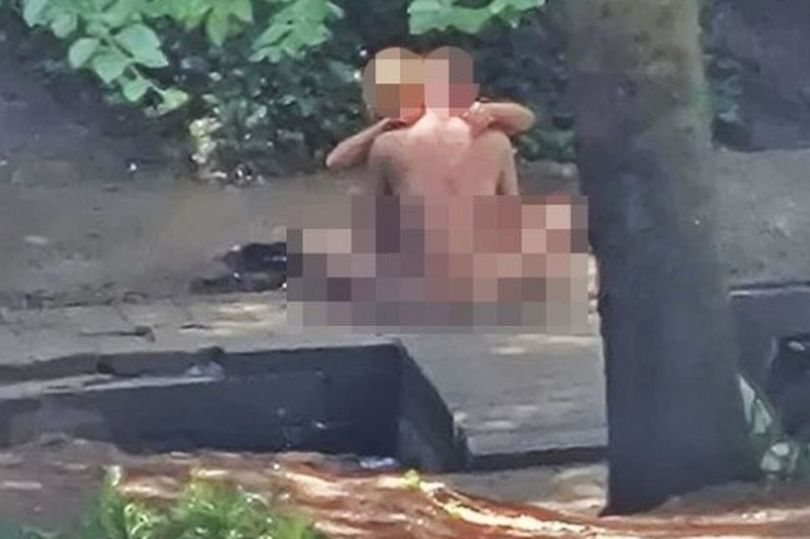 Just when you think you've seen it all! Just walking the dog in Sunny Brow Park only to see a couple completely naked having sex! Only in Gorton!

There were a group of women there who also witnessed it, when I spoke to them they said I had missed the bit where he had her bent over!

I called police because they carried it on on the field in front of my child and a few others.

It's disgusting.
Apparently the incident went on for literally hours which was why everyone got so hot and bothered about it and eventually called the police. Normally I would call them frigid for doing that but I guess it's fair enough when they've been at it for hours and there are kids around.
I imagine they must have been on some kind of drugs to be doing that in the middle of the day and to go on for so long? They're both still in custody being questioned so no answers about their motivations have been released at the time of writing.
For more of the same, check out this guy who was arrested for masturbating with an electric toothbrush in a graveyard. Again, probably fair enough.