If there's one thing in their lives that guy's can't really do anything about (unless they're absolutely mental) that affects each and every one of them, it's the size of their penis.
Featured Image VIA 
Whilst most men eventually come to terms with the length of their member, there are those that never, ever can, so spare a thought for this guy talking about his sex life with a one inch penis. It's a lot worse than yours.
The 35-year-old man – who wants to remain anonymous and goes by the acronym JF – tells the story of the one and only time he had sex with a university coursemate 12 years ago:
I'm deeply ashamed of my very thin one inch long penis, which measures 2.7 inches when erect. It resembles two raisins flat on top of each other or the equivalent in volume of two cocktail sausages.

When I stripped, she stared at my micropenis, giggled, and put her hand to her mouth, muttering simply 'OK' in a tone that suggested she was taken aback.

When it came to actually performing, first I found that the condom wouldn't stay on, but more frustratingly, my micropenis kept falling out every time I tried to penetrate her.

Even when I was inside her, she kept asking me: 'Is it in?'

Every time she asked me that, I wanted to die. It was clear that she was getting nothing out of the experience.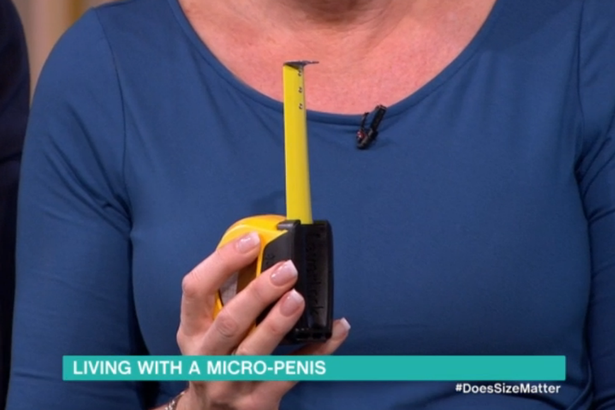 It's deeply affected my self esteem and so I've put my love life on the back burner.

If I started to look for love, it would just make me feel down, and I already struggle with depression and anxiety secretly.

I don't need the humiliation and hurt that looking for love would bring me.

My deep shame about my body makes me feel like everyone else's opinion must be right, that there is something wrong with my size.

I just wish people could look past it, so I could too.
Jesus. That sounds absolutely awful and not something I don't think I would even want my worst enemy to go through. I hope JF can sort it out sometime, although I've got no idea what anyone can actually do in that situation to feel better. Maybe join an online support group with other guys who have micropenises? Sorry that sounds so lame, but I can't really think of anything else that might help.
For more micropenises, check out this incredibly detailed portrait of Donald Trump's micropenis. Beautiful.