An IT worker who threw away a hard drive containing Bitcoin now worth more than £230 million has offered his local council £55 million to help him find it.
Featured Image VIA
James Howells, 35, began mining the cryptocurrency back in 2009 when it was basically worthless, and had stored 7,500 units on his PC by the time it was accidentally binned in 2013.
In the years since, the price of Bitcoin has gone flying and James' coins are now worth more than £230 million.
He says he has spent the last eight years asking Newport City Council for permission to search its landfill site for the missing hard drive, and has made several generous offers to share the money with the local authority.
James hoped a 25% reward – roughly £55 million – would be enough to tempt officials into finally letting him dig for the device, but council chiefs insist they are bound by their licencing permit.
James told the Metro:
There's pot of gold for someone at the end of the rainbow – and that ends in the landfill site.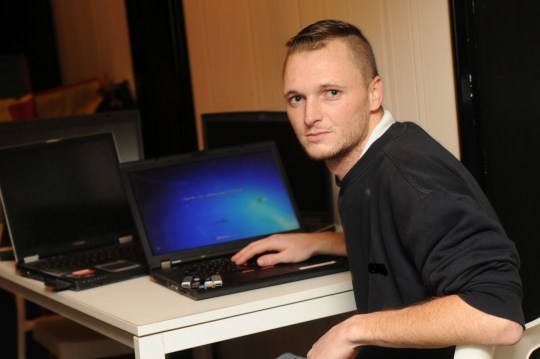 James was clearing out his office when the hard drive got binned along with a broken laptop and old keyboards:
I had two identical hard drives and I threw out the wrong one. I know I'm not the only person who has ever thrown out the wrong thing but it usually doesn't cost people over £200 million.

I have to laugh about it now because what else can I do?
Jeez, how about just end it all right now? I mean I would be considering it if I'd thrown away £230m worth of Bitcoin as I was absent-mindedly clearing out my office. How on Earth does this guy get any sleep at night?
James says the council repeatedly rejects his pleas for help in recovering the hard drive:
There is going to be a point when the files on that machine are worth more than a billion pounds – the attitude of the council does not compute, it just does not make sense.
James truly believes that the hard drive will still be in good enough nick to retrieve the Bitcoins:
There is no guarantee of that because of the environment it's been in but there are things that give me confidence.

The outside case might be rusted. But the inside disk, where the data is stored, there should be a good chance that it still works.

I believe there still will be a chance. But the longer this drags on though, it's less likely to be a possibility.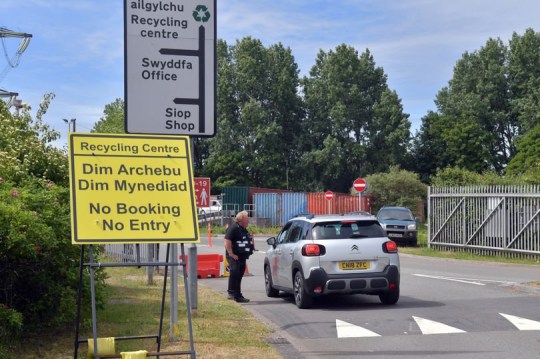 Wouldn't locating the hard drive, which entered landfill in 2013, be akin to finding a needle in a haystack at this point? Not quite, according to James:
The way the landfill operated in 2013 was when a general waste bin was full, it was given a serial number, it was dragged off to the open pit and it was buried. It was also given a grid reference number.

So what that means is, if I could access the landfill records, I could identify the week that I threw the hard drive away; I could identify the serial number of the bin that it was in; and then I could identify where the grid reference is located.

I'd like the opportunity to sit down with the decision makers and present to them an action plan for what we want to do. I hope we can get that.

I've got backing from a hedge fund who are willing to put up the funds for the project.

We only want to search in one specific area. We want to employ an inflatable structure to create an air-tight seal around that area to stop landfill gases escaping.

The council won't be left to foot the bill.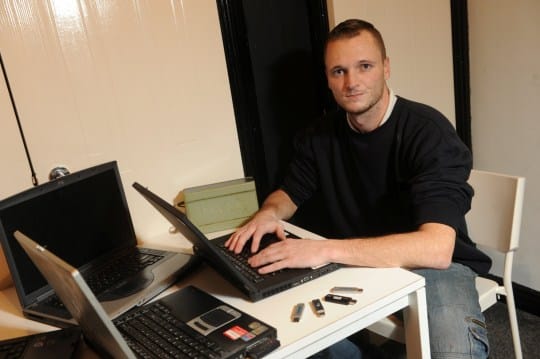 Well, sounds like he's got it all figured out. All he needs now is for Newport City Council to give him permission to search the site, but as he says they don't seem to want to play ball. Which is utterly insane when you think about how much £££ is at stake here, of which they would receive a £55m cut.
A spokeswoman for Newport City Council says:
Newport City Council has been contacted a number of times since 2014 about the possibility of retrieving a piece of IT hardware said to contain Bitcoins. 'The first time was several months after Mr Howells first realised the hardware was missing.

The cost of digging up the landfill, storing and treating the waste could run into millions of pounds – without any guarantee of either finding it or it still being in working order.

The council has also told Mr Howells on a number of occasions that excavation is not possible under our licencing permit and excavation itself would have a huge environmental impact on the surrounding area.

Even if we were able to agree to his request, there is the question of who would meet the cost if the hard drive was not found or was damaged to such an extent that the data could not be recovered. 'We have, therefore, been clear that we cannot assist him in this matter.
I guess that's fair, but even still, it's a risk you might be willing to take when there's £230,000,000 of Bitcoin up for grabs. I just really hope James is able to do something about all this because I cannot imagine a fate worse than knowing I have £230m worth of Bitcoin but no access to it. Thoughts & prayers with James at this difficult time and here's hoping he can make some kind of breakthrough or compromise with Newport City Council in his quest to retrieve the golden hard drive.
For the man who has locked himself out of his $220m Bitcoin fortune because he can't remember his password, click HERE. Should have just gone for the classic 'password123'.