Six months and 2,189.2 miles later, 28-year-old Chris Reamer from Delaware has finally completed his hike across the Appalachian Trail, and lost 30lbs in the process.
He set off in March and travelled from his home in Wilmington, Delaware to Springer Mountain, Georgia — the southernmost end of the Appalachian Trail. Over the following six months, he travelled through Georgia, North Carolina, Tennessee, Virginia, West Virginia, Maryland, Pennsylvania, New Jersey, New York, Connecticut, Massachusetts, Vermont, and New Hampshire before finally reaching the end of the road on Mount Katahdin in Maine in September. Sound long as fuck but hey, he did it.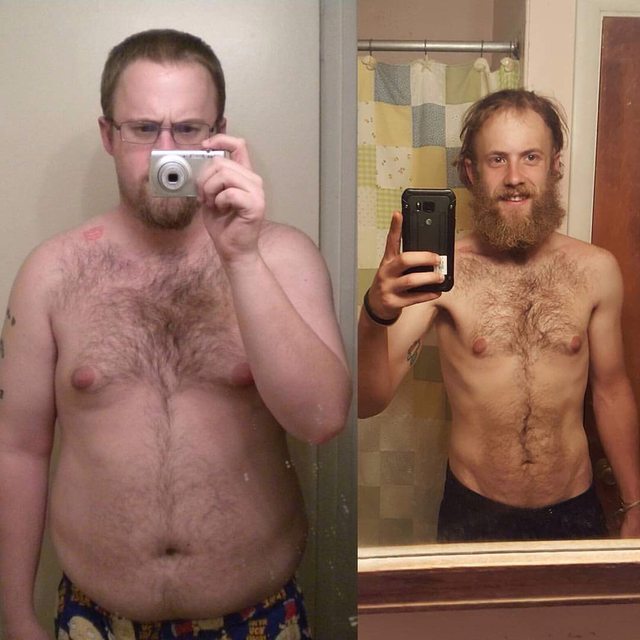 In fact Chris loved his time so much that he's planning on hiking other ridiculous routes soon, with losing all that weight merely a "perk" of doing something he enjoys so much.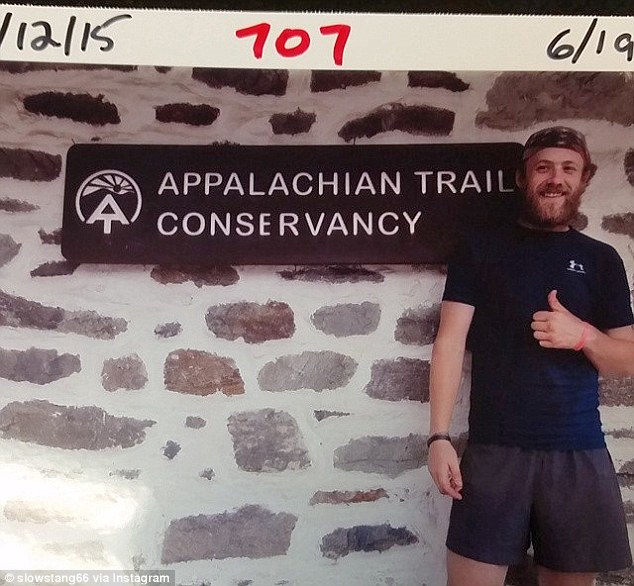 Images VIA
Personally I'm glad he walked all that way and lost all that weight. I mean look at that 'before' picture — Chris needed to lose weight and he needed to lose it quick. Good for him. You can't just go around looking like that your entire life, scared to take off your shirt on the beach and slowly but surely developing diabetes on your couch. OK, the 'after' picture isn't that great either because he literally looks like a homeless alcoholic but at least he's not a fat homeless alcoholic eh?
Respect to you Chris — keep hiking and stay in shape. But never forget that being overweight has plenty of its own perks.