Ever since Adam Richman came into our lives with the Man Vs Food television show, most people have enjoyed taking part in and viewing various eating challenges all over the world, so it makes sense that someone would finally set up a festival dedicated entirely to them.
Images VIA
Taking place at The Rugby Club in Ilfracombe, Devon, the Man V Food Festival will kick off at 1pm on Saturday July 20th and will feature a whole host of eating challenges including the cracker challenge, no-handed spaghetti, the skittles challenge and boiled egg. Not sure what a couple of them mean, but up for going down and checking them out for sure.
They all pale in comparison tot he main event though in which teams of up to seven people will have to eat a foot of sausage, a litre of ice cream, a yard of ale, a spice challenge and a meat feast. Sounds disgusting but I'm sure it'll be pretty funny watching people trying to wolf all of those down as quickly as possible. Would be better if it was just one guy though obviously.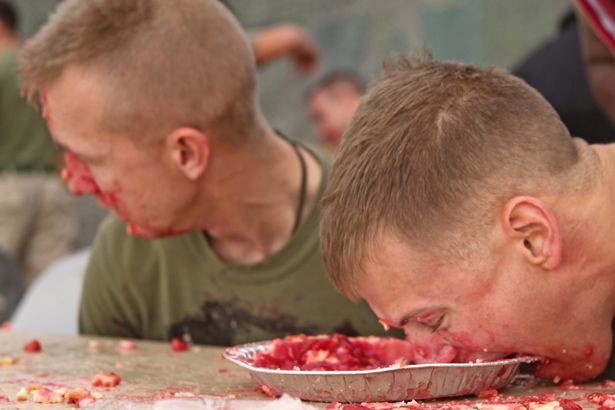 If you don't wanna take part in the eating challenges or don't even really want to watch them, then there's a whole bunch of other things going on at the event like live music, gin and cider stalls, car boot sales and bouncy castles. Sounds kinda budget but I guess that's the authentic American experience so why change it? See you there.
For more Man Vs Food, check out this man who has a rare condition which means he gets drunk on food. Weird.