Really going for it with dysfunctional couples here on Sick Chirpse today and I feel like this one is by far and away the worst one we've featured as they guy sounds like an absolute piece of work.
Featured Image VIA
25 year old Christian Jones launched a brutal assault on his 22 year old girlfriend Nicole Pitcock after returning from an alcohol fuelled night and becoming upset with her after she scolded him for wetting the bed. Jones had only been dating Pitcock since April but had moved in with her and her one year old boyfriend when he returned home at 4:20 am after a night of drinking.
He then proceeded to call her a cunt and a slag, before climbing into bed and passing out there and then. Pitcock then woke up at around 6:30 to find that he had pissed the bed and asked him to get up so that she could change the sheets.
You would think that that was a pretty reasonable request but it led Jones to repeatedly kick her, then drag her around the bedroom, before chased her around the house, biting her and threatening to kill her and her one-year-old daughter. That's like the complete opposite of a reasonable response to what he was asked hey?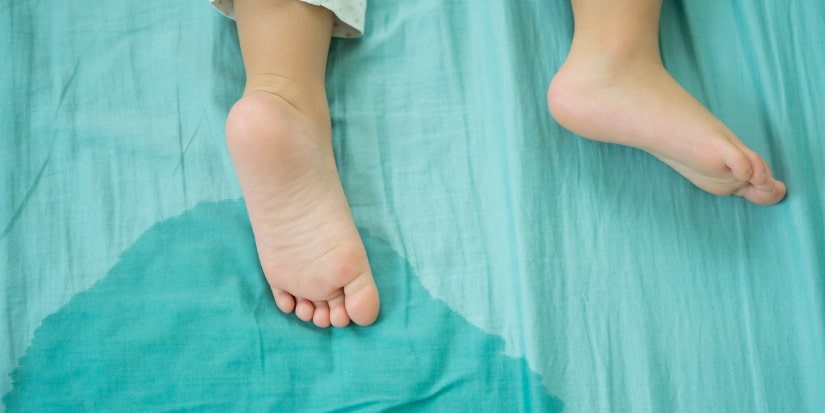 Fortunately, Pitcock realised that she was in a completely toxic relationship and decided to press charges against him for what happened prosecutor Eugene Egan said the following:
He awoke and became violent, pushed her out of bed, kicked her four times to her back and ribs, and dragged her around the bedroom.

She ran downstairs but the defendant pursued her and punched her and bit her to her left hand.

She got as far as the front door and the defendant threatened to murder her and her daughter, a one-year-old child.

She managed to get outside but the defendant dragged her back inside by her hair. He then head butted the front door, causing the glass to shatter.
Man that sounds even worse hey? What an absolute trash person.
In his defence, Jones said that he was eight out of ten drunk and didn't remember anything that happened. He did admit his guilt as he was sentenced to 16 months in jail for his offences, although he did also mention that he wanted to apologise to Pitcock. Don't think that's gonna do much good pal, especially considering he's been handed a five year restringing order from contacting her as well. Unlucky pal.
For more of the same, check out this girl who peed herself whilst being interviewed on live television. At least she didn't get beat up or anything though.