A man in Greece has undergone emergency surgery after his girlfriend's strap-on snapped off during sex and got stuck up his butt.
There's footage of the procedure on Liveleak in which a doctor fishes the toy out of the guy's ass crack, as the whole room explodes into laughter and applause. Gotta have a sense of humour about these things, right?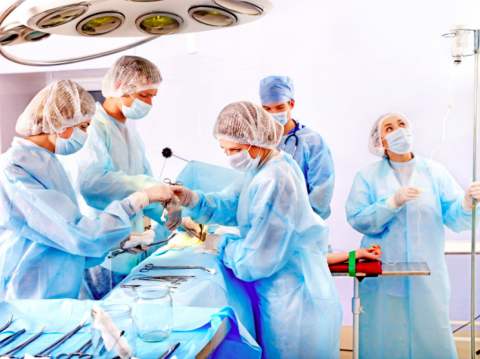 We're obviously not going to judge this guy – or anyone who takes dildos up the ass; you only have one life and you should live it how you want. You might get struck by lightning tomorrow; do you really want to perish with the regret that you never let your girl fuck you with a strap-on, if that's something you really want to do?
Although it does take a lot of balls to actually go to the doctors after said strap-on breaks off inside you. She must've been absolutely pounding him.
Whatever the case, at least you're not shagging this positively disgusting home-made sex doll (NSFW).