Out of all the things in the world you could possibly steal, I would have thought that a tattoo was probably one of the hardest things you could ever possibly even contemplate jacking, but this man in Hull has managed to figure it out.
Images VIA 
The unnamed Eastern European man went into Gary Norman's tattoo parlour – appropriately named 'Gary's Tattooing' – and asked for some work. Gary explains what happened next:
He came in and asked me to go over a scar on his hand but I told him I couldn't and so he asked me to cover up a tattoo on one of his legs – which he then paid me for.

He came back in for a tattoo of a praying angel next to a gravestone on his leg and when he got up, he said he would pay – but then he just ran off.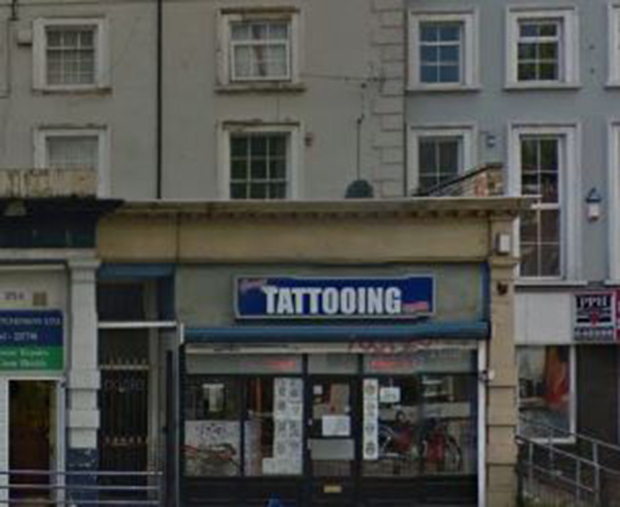 I didn't want to leave another customer who I didn't know in the shop on their own because obviously I have valuable equipment in there.

I thought I could get myself into some trouble if I followed him back to the flats where I think he lives, so I was better off calling the police.
Well yeah maybe, but I suppose they haven't found him yet and it's all over national news because you're the first person to ever get a tattoo stolen from them, so you tell me how that worked out Gary? Everyone is also probably thinking that the guy stealing the tattoo is an absolute G for coming up with this method of theft and actually managing to pull it off, so I probably think it would have been better for you to run after him and batter him Gary – at least then you would have kept it quiet eh? Now look at you.
For more thefts, check out this dumb story about a drug dealer who got arrested when he reported his cocaine had been stolen. Idiot.