It's often said that people go above and beyond the call of duty when it comes to stag dos and engage in what can only be described as legendary banter, but I don't think anyone was too impressed with one unknown man's recent antics in Teignmouth.
Featured Image VIA
The stag do took in a tour of pubs in the area and decided to stop at the local Wetherspoons, The Jolie Brise. It was here that one member found a dead pigeon on the floor outside and decided to bite off the pigeon's head in an attempt to channel his inner Ozzy Osbourne.
Safe to say that it didn't really work and everyone was left disgusted – including both the people on the stag do and everyone else just hanging out or working at Wetherspoons that day. Here's what Wetherspoon spokesperson Eddie Gershon said about it all: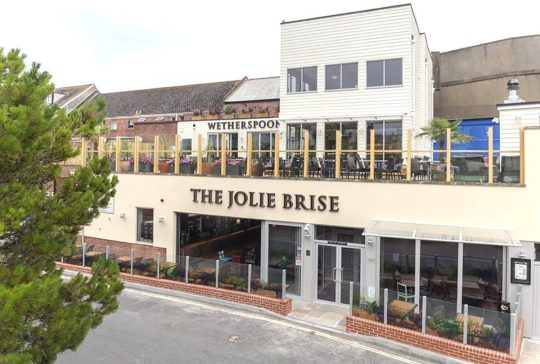 A stag party were in the pub. One of the group found the dead pigeon on the opposite side of the road to the pub.

One of the men bit its head off, threw the body away and took the head.

One of the staff reported it to the police and the police caught up with the group in another pub.

The incident did not happen in The Jolie Brise.

The remains of the bird were found by staff and disposed of.
Pretty robotic statement there Eddie, but I'm not sure if biting the head of a dead bird is actually a crime? Although it's definitely a crime of bad taste/basic human nature/acceptable grossness that's for sure. Next time you're on a stag do – or anywhere for that matter – and see a dead bird, do yourself a favour and don't go anywhere near it. Literally nothing good is going to come from it.
For more dead birds, check out this guy who found a whole dead bird in his Tesco salad. Rank.