There are a minority of people out there that seem to enjoy having sex with animals which is completely rank and disgusting, especially when it's more than likely not consensual, yet somehow they seem to escape being punished when their depravity is finally uncovered.
Images
VIA
Case in point is 60 year old Robert Gwynn from Caerphilly in South Wales. He was spotted having anal sex with one of his dogs by a neighbour who called the RSPCA in to investigate. They took swabs of both his dogs' anuses and his penis, and shockingly human DNA was discovered in their assholes and dog DNA was discovered all over his dick. Not much doubt on this one then eh?
After pleading guilty in court though, instead of going to jail or something Gwynn was instead given a suspended jail sentence and banned from owning animals for a decade. He was also ordered to pay £500 costs and a £115 victim surcharge. Both of his dogs – Taff and Ben – were taken from him and are currently at an RSPCA home and will be rehoused in the coming weeks.
It just seems like kind of a light sentence to me? I mean the guy raped two animals and there's no way he would get off so lightly if he raped another human being. I'm not even particularly into animals, it just seems like a bit of a slap on the wrist and see you later kinda sentence. I bet he reoffends in the coming months as well.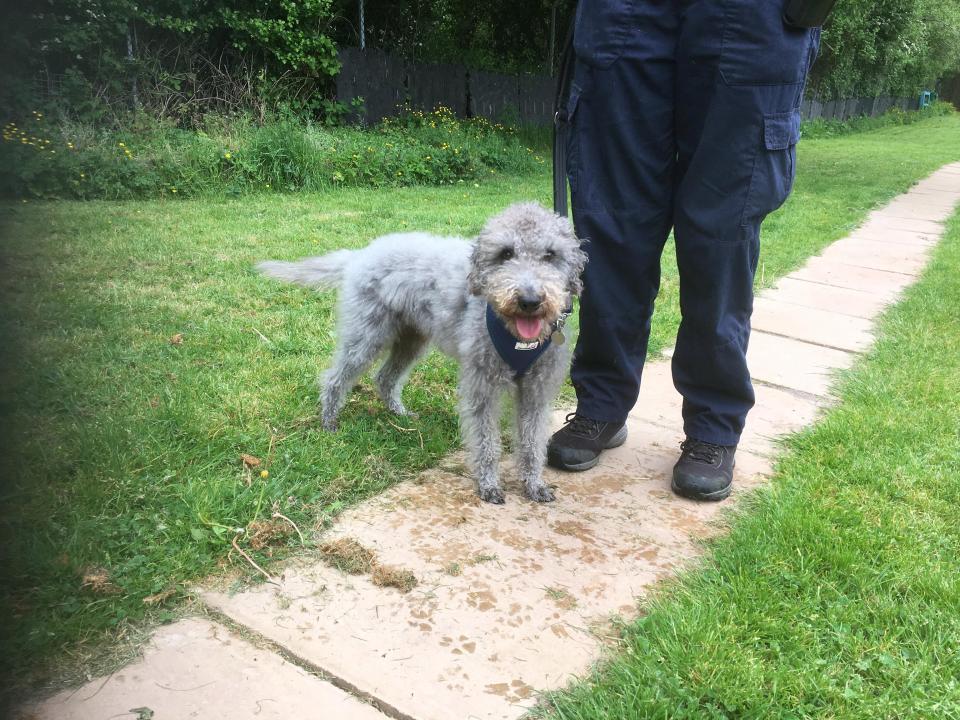 RSPCA worker Izzi Hignell said the following about the case: 
This was a disgusting and horrific case to investigate, with this man admitting to have forcibly had anal intercourse with two Bedlington Terriers.

These poor dogs have been subject to such a disturbing act, which would undoubtedly have proven a truly horrendous ordeal for both animals involved.

Gaining evidence in cases of this nature can be exceptionally difficult. This man was seen penetrating one of the dogs in the anus.

DNA results were integral to this prosecution. Swabs taken from the dog's anuses were both found to contain human DNA, while the man had dog DNA on his penis.

This was a truly shocking and gruesome discovery proving the sexual offence this landmark case relates to.

This was a clear, deliberate case of sexual abuse. Fortunately, the dogs have recovered from this shameful treatment and remain in RSPCA care.

People across Wales will be horrified that any individual would think it acceptable to commit a sexual act of any nature on their dogs. I am sickened that activity of this nature has taken place in Caerphilly.
Yeah damn straight because it's completely awful. Here's hoping that we don't hear about anything like this again anytime soon, although I'm not really convinced of that. There are some sick freaks out there.
For more of the same, check out this story about a man who accidentally sent a video of himself having sex with his dog to his girlfriend. Whoops.