A 46 year old man from Coventry named Christopher Johnson has been banned from all playgrounds in the country because he was sexually attracted to slides and engaging in sexual intercourse with them.
Johnson was recently spotted in Stoke Green Park having sex with a slide at 10:45 pm at night by four people passing through the park. I'm not entirely sure how he managed to do that – I suppose either by dry humping it or jerking off over it? Or maybe he got some lube in? – but he was caught red handed and forced to go to the magistrate's court to face a hearing about it. He was 100% naked when he engaged in the activity though so that's something to get you thinking about.
This wasn't his first offence as he was caught with his pants down previously in Coundon Hill Park last July. There's not really any telling how many other times he's been getting busy with slides either too, because it's doubtful that he took over a year off between getting his rocks off is it? The fact that he's doing it so late at night when people are less likely to be around probably exemplifies this.
Images VIA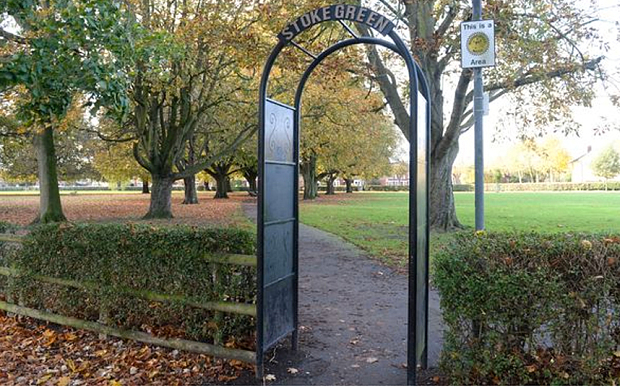 The court have subsequently banned him from all playgrounds/recreation areas in the country containing slides – including swimming pools and lidos – and ordered him to complete a sex offender's treatment course as well.  He also had to pay a £60 victim surcharge, £85 costs and a £180 criminal courts charge.
Obviously it's a bad idea to be having sex with slides in public so I don't get why Johnson didn't just buy one for his back garden that he could do whatever he wanted with. I suppose that half of the fun is doing it outside and the fear of getting caught, but I suppose when you do get caught then you've gotta pay the piper.
I doubt this is really going to stop Johnson from reoffending because people with weird fetishes can never really help themselves can they? I mean look at this guy – sex with 700 cars and no sign of stopping. These guys just can't help themselves.