There are a few reasons that you could be sent to jail for the rest of your life, but I don't think that what the guy in this article did was really worthy of such a sentence.
Images VIA
The man you can see above's name is Charles Robert Ransier and he's 56 years old from the state of Texas. He was recently found parked in his truck near a children's slide with his shirt off and wax running down his chest.
His vehicle contained a girl's swimsuit, Barbie dolls, Viagra, frozen cucumbers, duct tape and rope. He had also been injecting himself with meth.
Surprisingly, a jury found Ransier guilty of possession of meth – even though he had only a gram on him – and sentenced him to twenty years in prison. He was also convicted of tampering with physical evidence, which again rather weirdly led him to a life sentence as well.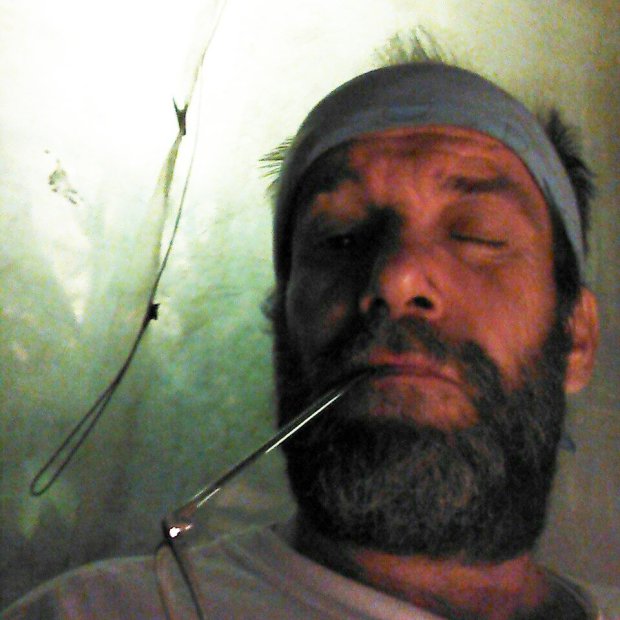 Kinda sounds like he got the rough end of the stick there. Ransier did have a long rap sheet – including a "deviant sex act involving a squash" in 2012 and another vegetable in 2014, as well as the manslaughter of a police officer in 1995 whilst he was driving high on meth – which may have contributed against him, but it still seems like an exorbitant sentence considering what he actually did.
There's no denying that this guy has a screw loose and is a complete weirdo and possible paedophile, but I'm not sure if his most recent offences really qualify him for a lifetime in jail. Sounds more like he needs to be sent to a mental institution or see a good psychiatrist to try and help him.
For more sex with vegetables, check out this story about a guy getting an 18 inch vegetable stuck in his butt. Ouch.