There are a lot of sexual fantasies out there that many people would consider weird, but I definitely can't understand why someone would want a loaded shotgun stuck up their vagina, especially considering the potential consequences.
Images VIA 
Nevertheless, one unidentified year old woman requested that 48 year old David Jeffers perform this act whilst they engaged in a drink and drug fuelled session at the Britannia Hotel in Offerton, Stockport. Unfortunately for everyone involved, the shotgun somehow went off when it was inside her, causing 'catastrophic' and 'life-changing' internal injuries for the woman.
David himself cut off his dreadlocks and fled to Leeds in an attempt to not get picked up by the cops, but this didn't work and he was arrested shortly after and sentenced to ten years in jail for his part in the caper. Judge Justice Morris has taken pity on him though and decided to cut this to eight and a half years:
On any view, his conduct here was extremely reckless and, by his plea, he accepted that it was his intention to endanger life.

Nevertheless, in our view, there are a number of factors which lead us to the conclusion that this sentence was excessive.

A sentence of the sort which the judge gave is, in our judgment, the sort of sentence that may be more likely to be imposed for possession of a gun in the context of serious criminal activity.

In this case, the context was a consensual sexual encounter. There was no background of criminality.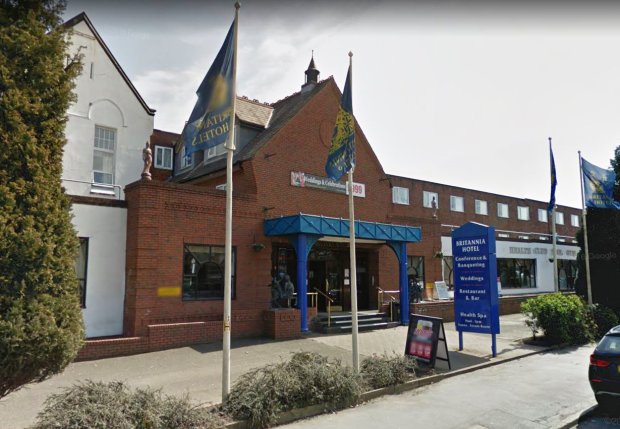 Secondly, this isn't a case of the possession of a conventional modern gun. It was something like a functioning antique pistol with the least lethal in the range of shotgun pellets.

He wasn't in possession of the gun for the purpose of committing a criminal offence. There was no hostility between the parties. She was party to the dangerous act.

Taking account of all of the factors, we consider that the appropriate sentence after guilty plea in this case would have been one of eight-and-a-half years.
Still seems like kind of a harsh sentence, but I suppose if you don't want to go to prison then you shouldn't get involved with weird sex games when you stick  gun up someone's vagina, right? Just say no.
For more of the same, check out ten more of urban dictionary's most disgusting sex acts. Rank.