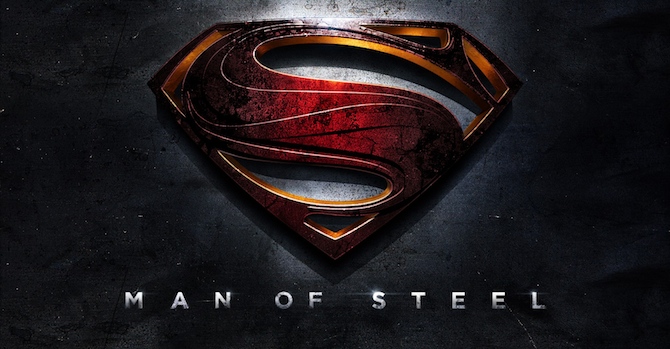 We don't feature movies a lot on Sick Chirpse but we do tend to look at the superhero movies that are coming out, basically because I love comic books and the movies are usually pretty decent, especially The Dark Knight Trilogy. The Avengers last summer was surprisingly good too and it really seems that after a shaky start that comic book adaptations are finally actually starting to be as sick as we all knew that they could be. And it looks like the next addition – Man Of Steel – is going to continue that trend.
Basically, pretty much everyone has totally buzzed off this trailer since it went online last night. I actually saw a pretty sick trailer during the Everton V Arsenal match last night that got me interested but I can't really remember what happened in it other than it looked quite cool. Anyway, when I woke up this morning this was all over my Facebook timeline and Twitter feed – all I really do is follow nerds and people who are into comic books like myself, as well as dumb footballers like Jozy Altidore and punk rock celebrities like Fat Mike – and everyone was basically jizzing off it.
I was sceptical but then I watched it and it does actually look really sick, and I'm way more of a Marvel guy than a DC guy so you gotta take that into account too. Although having said that obviously The Dark Knight Rises was way better than Avengers – that goes without saying.
The movie is directed by Zack Snyder who made 300 and Watchmen (I actually really liked Watchmen even though a lot of people hated it, but 300 sucked except for that bit when a goat was playing guitar) and written by David S Goyer (who helped write the Batman movies and wrote um Ghost Rider: Spirt Of Vengeance) and Chris Nolan (who is basically the man behind The Dark Knight trilogy if you didn't know) so it looks like it's in capable hands.
The trailer makes the whole production look completely epic too. It's got Snyder's usual style of dirty colours and that whole kinda 'this is reality but something is off about it' vibe about it, and it begins with Superman being jettisoned by Jor El from his home planet, landing in the fields and being raised by the Kents – with Jonathan shockingly being played by Kevin Costner – and then leads into his youth, him growing up and discovering his powers and then becoming Superman and getting arrested or something and beating up a bunch of people. It kinda isn't really clear what's happening towards the end of the trailer but it looks like there's a lot of fighting and beef with both some alien dudes from Superman's home planet and the authorities on this one. It looks epic though and I think they might have really pulled it off. I'm looking forward to July 14th.
Check out the trailer below:
☛ More Absolutely Sick Trailers:
Holy Crap Look At The Trailer For Elysium 
The Dark Knight Rises Trailer: In LEGO 
Evil Dead Movie Looks Real Scary
[yframe url='http://www.youtube.com/watch?v=xb30cXDJKRg']