There's not really much worse than rocking up to McDonald's for some McNuggets, only to be told that you're going to have to wait a while for them to be ready.
Featured Image VIA 
It's enough to make you go on a rampage, and that's exactly what 22-year-old Jacob Martin Geels did recently at the McDonald's in Greymouth District, New Zealand. Upon being denied them, he jumped up on the counter and fired Nerf guns at both the staff and everyone in the fast food outlet before running out of the store.
Whilst you and I probably think that's funny, the cops and McDonald's didn't see the funny side of it and Geels was forced to head to court. The police prosecutor Lisa Thomson said the following:
When he was spoken to by police later on he said he thought it was funny and didn't think anyone would care. It was quite a scary thing to occur. It was real for the people who were there and they could have easily thought an armed robbery was in progress.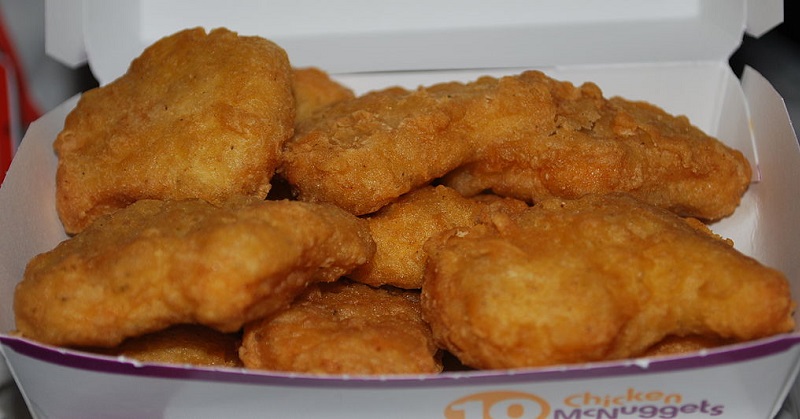 This however was countered by Mr Geels' lawyer Doug Taffs, who raised the following argument:
The gun was bright fluorescent orange and yellow, and fired foam wriggly things, not bullets. They are toys which are for children aged four to six.

They are clearly toys and when the thing pops out it goes about as far away as my learned friend is. It was a silly thing he did and he spent two hours in custody at the Greymouth Police Station for his troubles.
The judge thankfully saw common sense (probably understands how sweet McNuggets can be) and realised that it was just a distasteful prank and let Geels off with a $100 fine.
No news on whether he's had any McNuggets since, but I'm sure most of us reading this can sympathise with his frustrations. All in all, he acted a lot better than this woman when she was denied them. She's literally crazy.