Damon Perry, a 23 year old man from New Mexico, told the police he killed his friend after he turned into a zombie right before his eyes.
Perry was having a good old fashioned drinking session with Christopher Paquin in a Grants, New Mexico, apartment when he supposedly saw his pal morph into a flesh eating zombie. His response? To beat him to death with using his bare hands, feet, a knife, a microwave oven and even an electric guitar – pretty much everything apart from the kitchen sink.
A Grants, New Mexico police department spokesman said:
It was one of the absolute worst [crime scenes] I've ever seen, and I've been with the department for 15 years. 
Two maintenance workers managed to take down grant after they saw him hysterically running around his apartment complex, wielding scissors and chasing other frightened residents – perhaps he thought the zombie apocalypse had finally come to town.
When police arrived, Perry allegedly confessed to the murder and blamed the it on binge-watching The Walking Dead on Netflix.
Featured Image VIA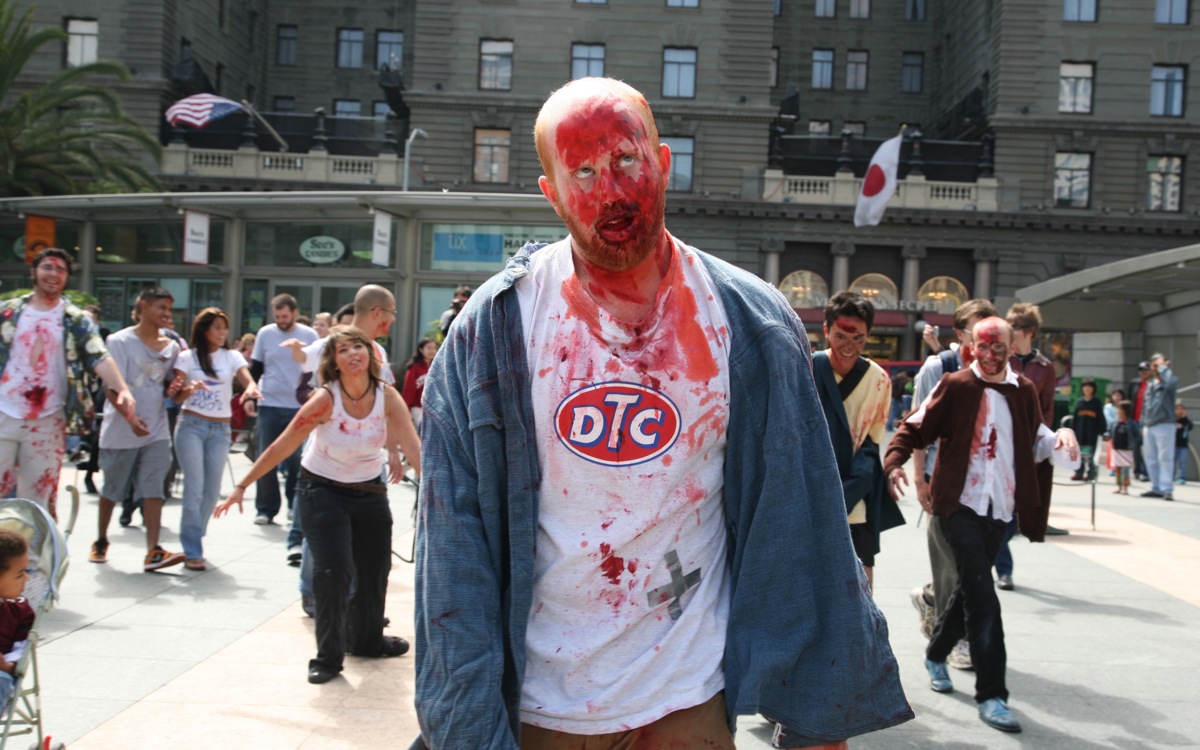 Image VIA
The police say despite the brutal nature of the crime, they don't suspect any mental illness and are apparently putting it down to the binge-drinking more than anything else.
Perry is in custody facing a murder charge; his bond has been set at $800,000. It's unclear if he was drinking absinthe and wearing super HD glasses while he was watching The Walking Dead, which might go some way to explaining why he thought he was actually in the show, but one thing is for sure, he would be seriously affective in a real zombie apocalypse.
For more flesh eating action, check out The Stoner's Guide to Surviving The Impending Zombie Apocalypse.