A man who was laying back in his own bed receiving a blow job from his girlfriend opened his eyes to discover that it wasn't his girlfriend between his legs at all, but rather a male stranger- 22-year-old gay man Dale Everard.
Featured Image VIA
The victim jumped out of bed "in a state of shock and anger" and as he pushed Dale out into the street, Dale told "you liked it!". What a cheeky little bugger.
The story goes that the victim and his girlfriend were out clubbing at the Brasshouse nightclub in Dunfermline, Scotland.
His girlfriend made friends with Everard, who told her he'd just been on a blind date but didn't fancy the man he was set up with.
The victim left the club at around 2am after getting a headache, and his girlfriend and Everard followed shortly after in a taxi.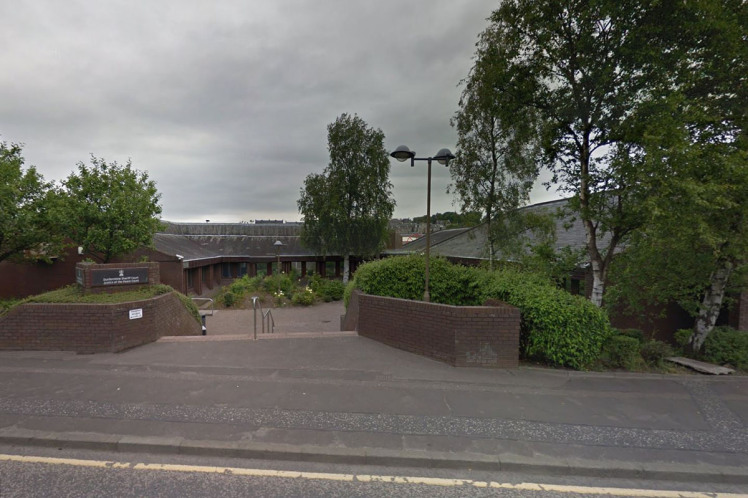 Dunfermline Sheriff Court in Fife (Picture: Google Street View)
When they all got to the victim's home however, he had an argument with his girlfriend about inviting Everard back with them. She ended up falling asleep on the sofa, while the victim (who was pretty wasted remember), conked out on the bed with his clothes on.
He remembers being half-asleep and feeling his jeans and boxers being pulled down, and when the blowjob began he initially allowed it, as he thought it was his girlfriend. Somehow when he realised it wasn't, he managed to kick Everard out of the house without resorting to violence.
Everard has been jailed for 18 months after admitting sexual assault and has been put on the sex offenders register.
So, worst hangover ever? It's got to be up there with the all-time worst. Although I guess initially it wasn't so bad because he did think it was his girlfriend down there. Hey, a blowjob is a blowjob right? Yeah maybe not.