A man will be executed this coming Wednesday over a robbery that ended in a shopkeeper's death – even though he didn't carry out or even witness the shooting.
Featured Image VIA
Jeffrey Wood, who is said to have the IQ of a child, is set to be given the lethal injection in Texas on 24th August.
He was sentenced under Texas's 'law of parties', under which anyone involved in a criminal plot that ends in death is equally responsible regardless of their involvement or intent.
The crime itself took place back in January 1996 when Jeffrey was the driver of a getaway car while his mate Daniel Reneau went inside a shop to rob a safe.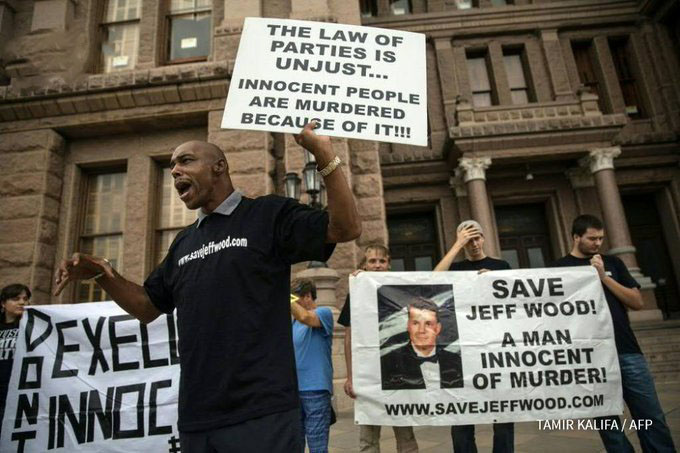 At their trial, the court was told Reneau had intended to carry out the robbery without violence, but ended up shooting the shopkeeper in the head when he refused to comply.
Jeffrey was in the car, and had no idea Reneau was carrying a gun. When he heard the gunshot he ran inside the shop because he thought it might've been Reneau that got shot.
He then helped Reneau remove a CCTV camera before they fled with the safe and a cash box.
They were arrested the next day and Reneau was executed in 2002. It took all this time for the justice system to decide that Jeffrey should die too.
His lawyer is calling for a halt to the execution:
I have never seen an execution in the United States with this low of a level of culpability as Mr Wood has.

I think that this case is a really strong example of the problem with the law of parties and I think that the (Texas) Court of Criminal Appeals will take that very seriously.
His daughter wrote on a website set up to support him:
Jeffery Wood only has one child and that is me!!!

I have been deprived because of somebody else's crime. Should I continue to be punished?

Please do not kill him… He did not kill anybody. He is a kind, gentle man and I need him! If you kill him… you are killing me!!!!!!!
Texas executes more people than any other state in America.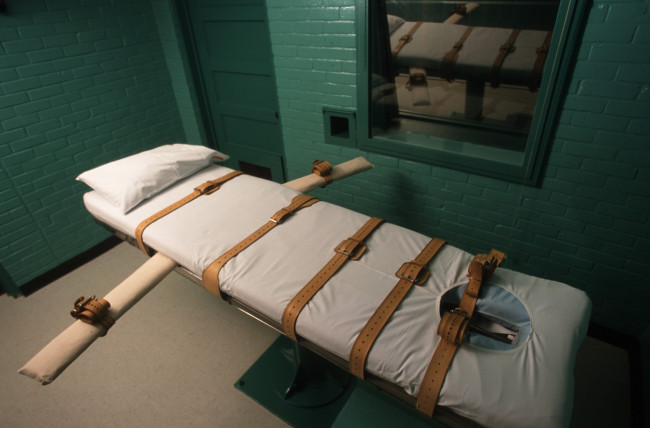 Obviously, you shouldn't rob people and neither should you help others rob people. But despite this robbery going insanely wrong and ending in a fatality, does Jeffrey Woods deserve to die? Seems a tad excessive if you ask me. Hopefully there's a last-minute decision to save him, seeing as they already executed the shooter.
To read a letter from Jeffrey himself as he waits on Death Row, click HERE.