A guy over in the US has managed to grow himself a pair of tits from drinking too much soy milk. Apparently this has happened due to soy products being rich in a set of molecules called "isoflavones" which have weak estrogen activity. Who'd have known?
Featured Image VIA
60-year-old Bernard Grice has said that he switched to the soy products when he turned vegan. Up until now he thought he was doing himself a favour by not drinking any real milk or dairy products and while that might be the case with regards to internal health, he's now got to deal with having a pair of womanly breasts on his chest.
He's also said that he's become a lot more emotional since growing the boobs:
At first I found drinking the soy milk was fine. But after a few months I noticed that my chest area was very tender and I was becoming increasingly emotional.

I would cry at movies, which isn't something I have done before.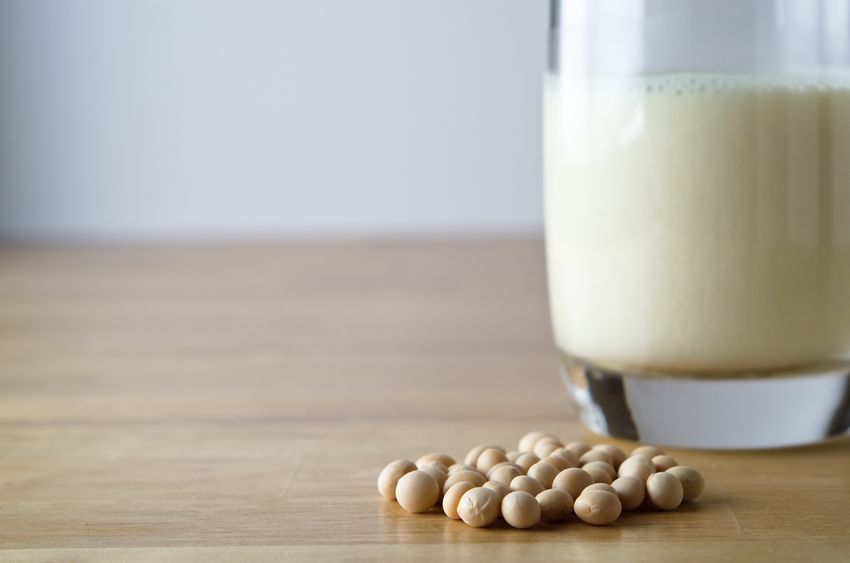 Within a few months Grice developed breasts, but he didn't realise it was down to the soy milk until he did a bit of research online and read about isoflavones. Since then he has thrown out all soy products and has switched to almond milk.
But now he wants to take action and is considering suing the soy milk company. He added:
It's a disgrace that this has happened to my body and I want compensation.

They should start putting warning signs on their packaging.
I guess, although this has not happened before. He must've been drinking the stuff by the truckload.
Grice should feel lucky – at least he got a nice pair of tits for free. This gambler actually had to pay for his.