Donald Trump has been criticised by almost everyone during his reign as Presidency and whilst a bunch of people have been arrested for protesting against him, I doubt 46-year-old Peter Austin Frateschi thought that this would happen to him when he made a stupid Facebook post about him.
Featured Image VIA
Peter decided to upload a picture of a baby's butt alongside the comment 'Trump is an ass' on a page on Facebook that he uses for his music under the name Dylan Roberts (I was going to say that he looked like he should be in a Tom Petty video from his mug shot up there) and then things really went crazy. Apparently, the the National Center for Missing and Exploited Children received a tip off about the picture and that the butt belonged to that of a child and decided to go in hard on Frateschi, probably too hard to be honest.
Look at Trump though – no way is he having some nobody compare him to a baby's butt, no way.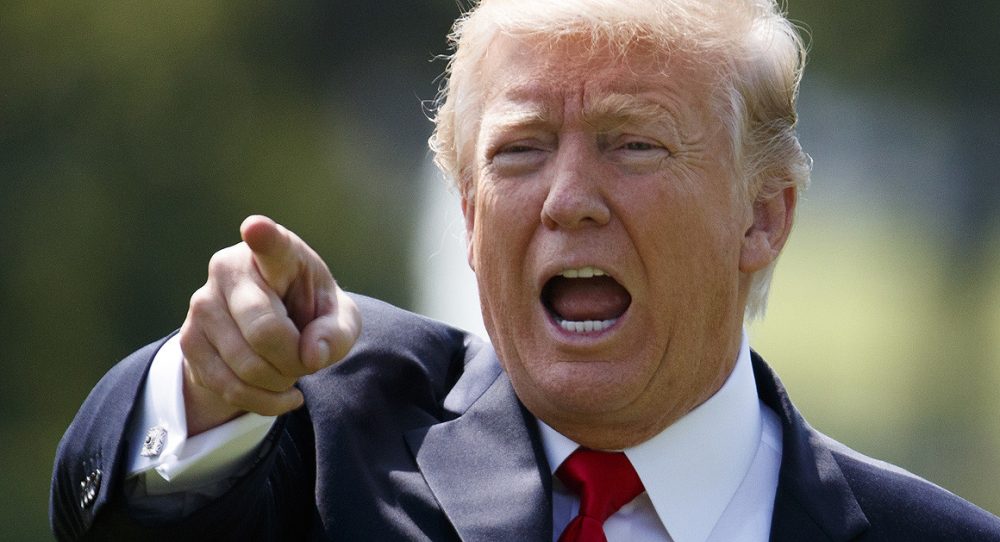 After getting arrested and having his laptop confiscated, Frateschi told the police that he found the image on Google Image search and wasn't interested in any kind of child pornography and that it was an honest mistake. Despite this and the fact that the only image implying this they found on Frateschi's computer was the one of the baby's butt and it was labelled Trump1, they still charged him with one count each of possessing child porn, disseminating a photo of a child sex act, and criminal use of a communication facility. Talk about throwing the book at him.
With his bail set at $25,000, it would seem like Frateschi has been well and truly shafted here. Whether the cops haven't let us in on all the evidence or Trump intervened personally to ensure that he went down, I don't know – it just seems like something a bit off is going on here with this case. Hopefully we'll find out the truth or he'll be found innocent soon, but it really does seem like he's been monumentally screwed over here.
For more of the same, check out all the dumb stuff Trump has done since he made it into office. Will keep you occupied all day.