Everybody knows that sticking stuff up your ass gives you some degree of weird pleasure, but I think the majority of us know not to push it too far given how many horror stories about people getting stuff stuck up their asses there are floating around the internet.
Featured Image VIA
It would seem that not everyone has received the memo though as this story illustrates. That's because an unnamed 31 year old Italian man managed to have a 23 inch dildo stuck up his butt for a whopping 24 hours before doctors were able to remove it after inventing a new lasso to snag it and pull it out. Lead medic Dr Lorenzo Dioscoridi explained what needed to be done:
Several standard attempts with different extraction devices were made.

We finally succeeded in the endoscopic extraction of the device, catching the distal edge of the dildo with this guidewire lasso.

This device showed a technical advantage as compared with ordinary polypectomy snares, due to its much higher stiffness.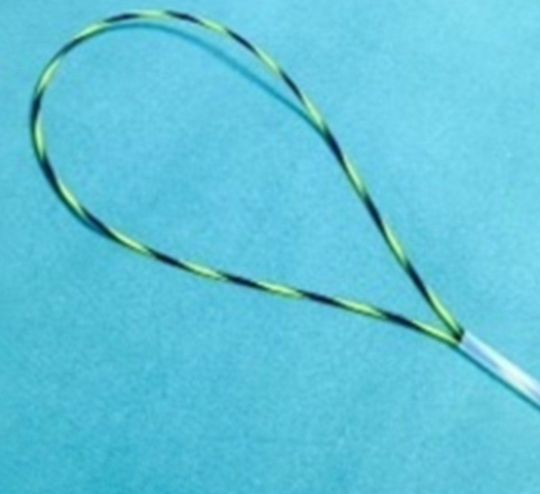 Great work there guys. Miraculously, the guy only reported some mild abdominal pain for the 24 hours that the dildo was stuck up his butt and reported that there were not lasting effects after it had been removed. Lucky him I guess – probably isn't even going to stop him from sticking stuff up there is it?
I gotta ask though: where the hell did he get a 23 inch dildo from and how the hell did he manage to put it so far up his ass that it got stuck? That kinda implies to me that it was somewhere almost near his head in his body. I guess it's closer to his heart judging by that X-ray but either way – Jesus!
For more dildos, check out Bam Margera flying a drone mounted dildo into his girlfriend's vagina. Yeowch.