I don't care how good you think you are at drinking, I don't think that anyone reading this can say that they've ever drunk so much that they've actually had to have beer pumped into their stomachs in order to stay alive.
Images VIA 
This is the story of Nguyen Van Nhat, some dude from Vietnam that was admitted to hospital with alcohol poisoning and had 15 cans of beer pumped into his stomach in order to keep him alive. I'm not really sure how or why that was the prescription for his ailments, but it seemed to work so I'm not disputing it. Dr. Le Van Lam tries to explain the rationale for this treatment though:
When a person drinks alcohol their body continues to release it into their bloodstream long after they stop drinking. Even when they're unconscious, alcohol levels will continue to rise.

The man lost consciousness when the methanol in his body oxidised to create formaldehyde which led to the formation of formic acid – which could have had a potentially fatal effect of Nhat.

Therefore pumping more than a dozen litres of beer into the patient's stomach gave us time to perform dialysis and stop the formaldehyde becoming formic acid and ultimately saving his life.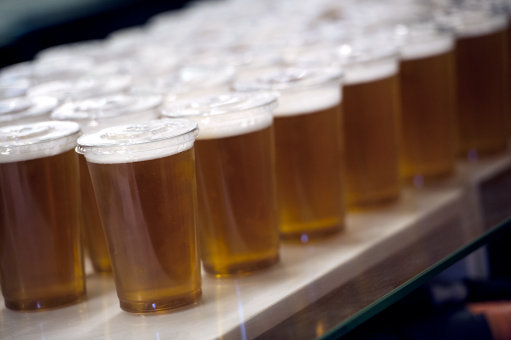 Yeah not really sure if I follow that either to be honest, but Emergency physician Hans-Jörg Busch, from the University hospital of Freiburg has thrown some more light on the procedure by offering the following explanation:
The therapy with 15 cans of beer is rather unusual, but well understood. May be the Vietnamese colleagues had no other alcohol on hand.

Much more important (than the kind of alcohol used) is that the therapy is immediately initiated.
So I guess that's it – they just didn't have any other alcohol around so had to use 15 cans of beer. Rogue.
Can't deny Nhat's ability to stand with the biggest lads out there though. Would love to see some of the rugby guys from my school have a night out with him and see what happened. Domination.
For more of the same, check out this study that reckons drinking beer can help you lose weight. Incredible.