Filipino President Rodrigo Duterte is hardly known for his politically correct stances, but even he might have gone slightly too far with his latest comments ordering his troops to shoot woman directly in their vaginas as this will render them useless.
Images VIA
Duterte was talking about the New People's Army – a group of former communist rebels in his country – and specifically told his army that they should shoot the female members in their private parts:
Tell the soldiers. There's a new order coming from mayor. We won't kill you. We will just shoot your vagina. If there are no vaginas it would be useless.

Why would you women join? Some of you join the movement, even if you have your family. You can't even return to your families for how many years.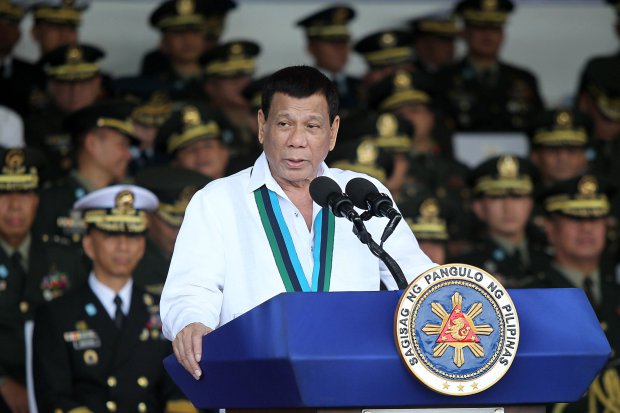 Christmas, New Year, your child's birthday, your birthday. You won't even show up. You gave birth to your children then you leave them behind.

We have pills for free. Why would you give birth six, seven times and you're an NPA? Then you'd go to war, you leave your family behind. I feel pity for the person.
Kinda sounds like he's lost the plot there doesn't it, although given the fact that this is the same guy who said his army were allowed to rape up to three women each during a conflict and that is allegedly responsible for over 4000 vigilante killings following his declaration of a 'War On Drugs' back in 2016. Guy is a liability.
For more of the same, check out Duterte in a karaoke sing off with his Malaysian equivalent. Very random.