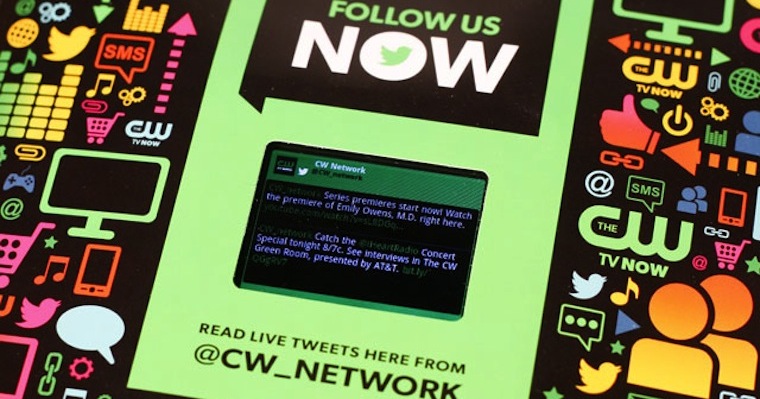 Yo, shit just got real.
Advertisements have come on heaps over the last 20 years, but they've just taken their biggest leap yet.
CW Network (some American TV network) have planted a fully functional Android phone in a number of Entertainment Weekly magazines that show live tweets from the CW Network Twitter account.
Yeah, you're probably thinking 'Um, no they didn't', but seriously, they did.
When opening the page of the magazine that houses the advert, an LCD screen can be seen that displays live tweets from @CW_NETWORK. Now the tech blog Mashable obviously jizzed their geeky pants all over this when it came about, and have made a video that features their Editor In Chief and really fvcking annoying Senior Tech Analyst (you'll seen why soon) taking the magazine advert apart and figuring out what's really going on.
CW Network have basically put a semi-dismantled Chinese model Android within the pages of the magazine and set it up to show the @CW_NETWORK Twitter stream. Pretty, fvcking, cool.
Mashable's monkeys obviously both get mega hard ons while they unravel what's going on in between the pages, but they probably should have left Christina Warren out of it as she done nothing but repeats what Lance Ulanoff says throughout the whole thing. She repeats about a zillion times that the phone's a Blackberry, when in fact it isn't, then has a full on torrets attack towards the end proclaiming 'IT'S A PHONE, IT'S A PHONE, IT'S A PHONE'.
Check out the video below, it's actually a totally sick idea and real step into the future:
[yframe url='http://www.youtube.com/watch?v=FQm7k4riCoE']