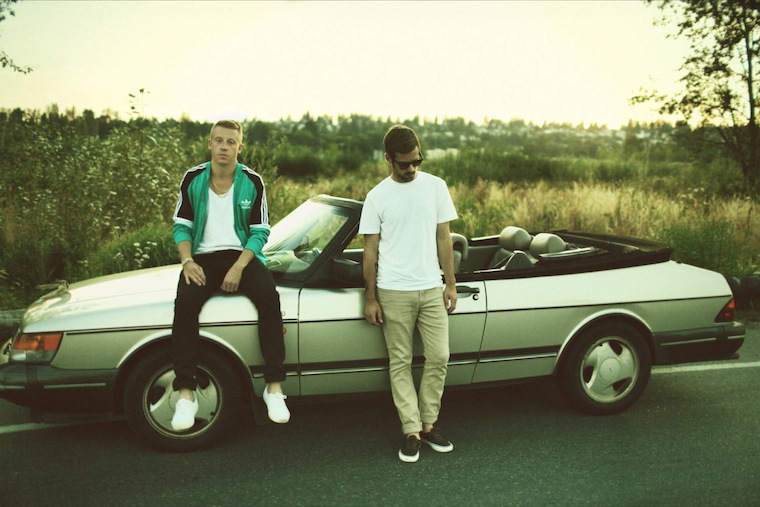 "I'm gonna pop some tags // this is fvcking awesome".
Listen to this song twice and that will be in your head all god damn day. Not saying that's a bad thing though, as that's the hook from Macklemore & Ryan Lewis' new track entitled 'Thrift Shop'.
Macklemore is a hip-hop artist from America. He's been on the scene since 2000, and his latest music video has just gone viral. Featuring his boy Ryan Lewis on the production side of things, there is no wonder this track is all over the internet with it's overly catchy saxophone riff, and Macklemore's quick thinking concise lyrics that resembles Lil Wayne in certain parts.
'Thift Shop' is all about shopping in charity shops in the states. We call them vintage shops over here, and it's where you can pick up a pair of stinking old Levis for £5.
Having more of a parody feel about it, these two have hit the nail on the head with their cross over of humour, great video production and raw talent.
Luckily for me, Macklemore and Ryan Lewis are playing in Manchester next week, on Tuesday 18th September at the Deaf Institute. Luckily for you, we've got 2x guest list up for grabs. Just e-mail us Macklemore's year of birth to manchester@sickchirpse.com and we'll pick a winner next Monday. See ya there.
[yframe url='http://www.youtube.com/watch?v=QK8mJJJvaes&sns=em']