A few days shy of one year to the first anniversary of Mac Miller's death, a man has been arrested on suspicion of supplying the deadly drugs that contributed to the death of the rapper.
Featured Image VIA
Mac died aged 26 in his San Fernando Valley home in September last year. 
He was later found to have ingested counterfeit oxycodone pills that were laced with fentanyl, which directly contributed to his death.
NBC News has confirmed that drug dealer Cameron James Pettit, 28, has been charged with supplying Mac Miller with the pills. Pettit was apparently approached by Mac who requested 'percs' (percocets – a heavy oxycodone painkiller) as well as an assortment of other drugs.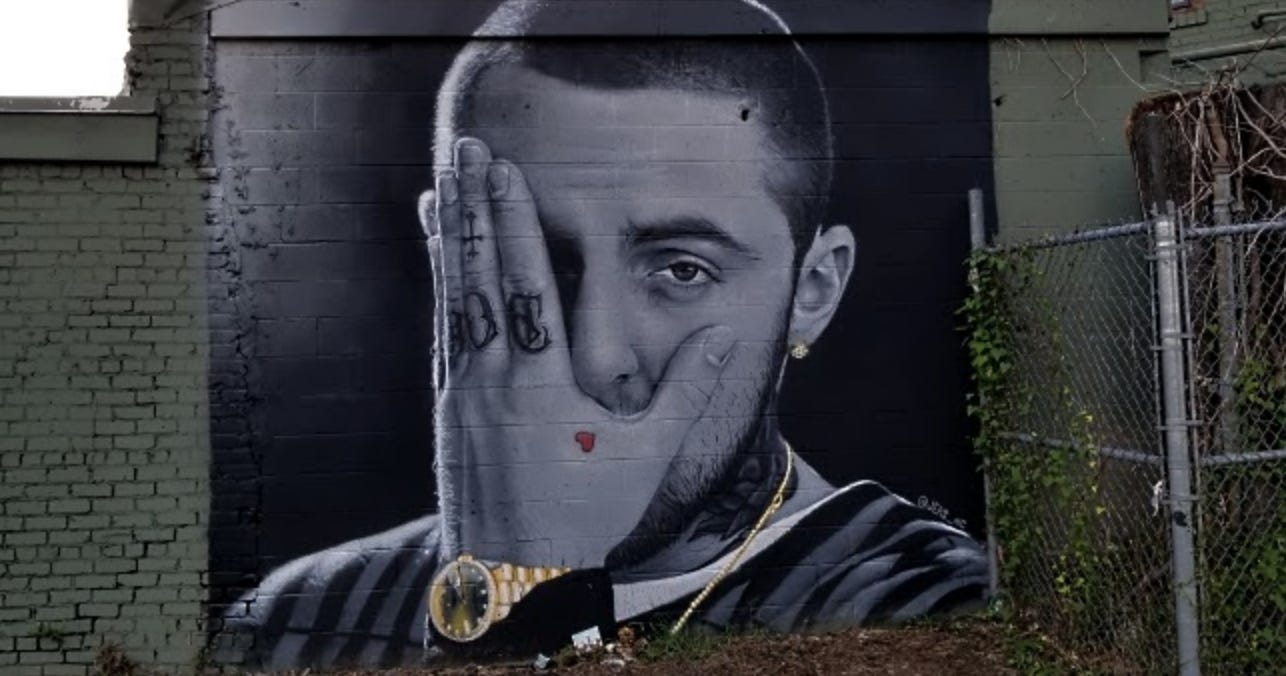 Instead, he was given forgeries containing fentanyl, xanax and cocaine, leading to his death being considered an accidental overdose.
He also had cocaine and alcohol in his system when he died. The 42-page criminal complaint obtained by NBC News claims the drugs were delivered to Miller by Pettit himself, and a sex worker and madam connected to Pettit who delivered to Mac twice in the days leading up to his death.
Pretty interesting revelation considering everyone had just accepted that Mac Miller had accidentally overdosed, when it turns out he was just given some really dodgy product (and maybe also overdosed).
RIP once again to a super talented dude and – by all accounts – a very nice bloke, gone too soon.
For the Florida drug dealer who was found in possession of special edition Donald Trump ecstasy pills, click HERE.