Idris Elba's Luther is one of the most popular BBC TV shows in recent memory, but we haven't had any new episodes of it since 2015, where we treated to a series of two whole episodes. It wasn't enough.
Featured Image VIA
Since then, both Elba and series creator Neil Cross have been so busy that they haven't been able to find any time to dedicate to developing any more of the show, but that's set to change early next year as the BBC have revealed that the pair are getting back together for four new episodes. It's shooting early next year so I imagine it'll be coming to our screens around Easter or in the summer.
Here's what Cross had to say about the announcement: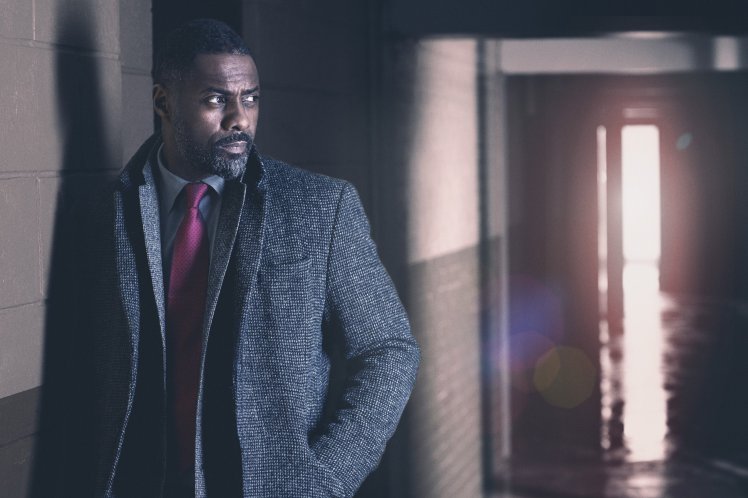 Now what? It's a question Idris and I get asked a lot. What happened to John Luther after we last saw him striding unbowed through the streets of his city, his blood red London? It can't be over, can it? There's so much we don't know. So much unfinished business.

The thing is, we've been asking ourselves the same question. Because we love John and wonder what he's up to. And as for me, I'm scared of the monsters. The face at the window. The hand under the bed. The shadow at the end of the street. Who's going to stop them, if not John Luther?

In the end, we picked up the phone to some old friends and asked if they'd like to find out what happens next. It turns out, they would. So that's what we're going to do. We're going to find out what happens next.

Now what? Luther's coming back. That's what.
Pretty dramatic huh? He sounds pretty excited about it though and that can only be a good thing – just wish we didn't have to wait the best part of a year for it. At least we know it is finally coming back now though. You know it's gonna be worth the wait.
For more Idris Elba, check out this awesome story about him buying a bunch of kids gym memberships. What a guy.