For almost 20 years now, Louis Theroux has created a whole load of excellent documentaries for the BBC, but it seems as though that relationship may soon be over as Louis has today announced that he's forming his own production studio in the form of Mindhouse Productions.
Featured Image VIA
Louis is joined at Mindhouse with his executive producer Arron Fellows and TV director Nancy Strang – who also happens to be Theroux's wife. Fellows and Theroux will both own 40% each of the company whilst Strang will own 20%. Despite this move away from the BBC, they're still optimistic that they'll be able to continue their relationship with Theroux, releasing the following statement:
We are really proud of the programmes we have made with Louis, including the Bafta award-winning Altered States and the recent highly acclaimed Mothers on the Edge.

We love working with him and hope to again in the near future.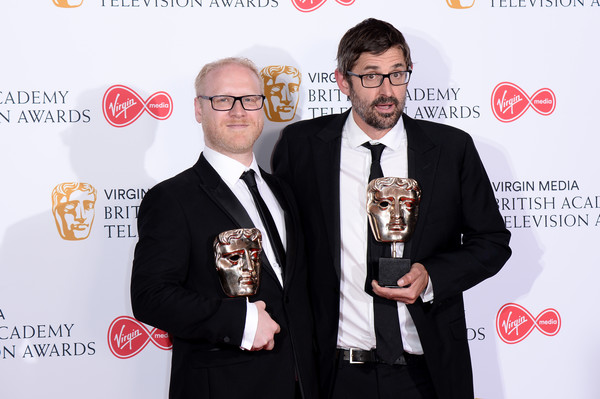 This might sound like it doesn't have much substance to it, but it is sorta confirmed by what Theroux said about the company as well, as he's not necessarily going to be involved with all the documentaries that they're making:
We will make shows that are similar to the sorts of things I've done in the past but not necessarily with me in it – first-person docs that go to extremes and also stories without me that cover similar terrain.
Sounds like it works for everyone really. We're gonna get more Theroux style documentaries and presumably he's gonna help new people get their start in the business and probably still show up on the BBC from time to time as well. Perfect for everyone.
For more of the same, check out the Louis Theroux bot. Absolutely awesome documentary ideas from it.